Damage at Waterloo Country Club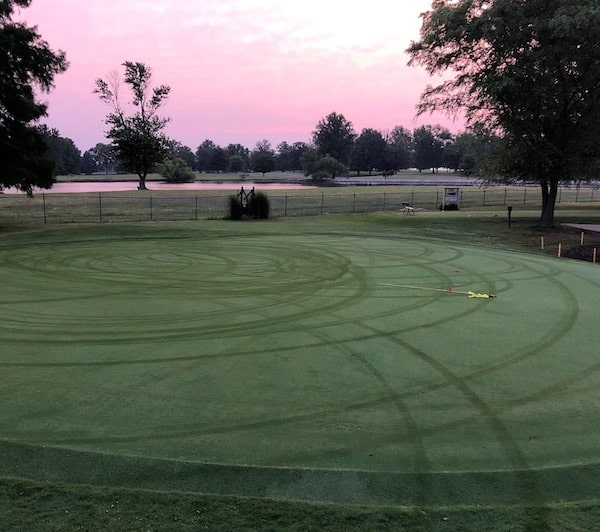 The Monroe County Sheriff's Department is investigating damage that occurred early Sunday morning at Waterloo Country Club, 131 Country Club Lane. 
Shortly before 6 a.m. Sunday, deputies responded to the country club after employees reported damage to a portion of the golf course – including putting greens and flag sticks – and found two golf carts submerged in water. 
Investigators are working with country club management to determine a cost estimate of damages.
"This is still very early in the investigation. Deputies have canvassed the area to collect any possible evidence to help identify the suspect(s)," MCSD Capt. Justin Biggs said.
Anyone with information that could assist in identifying those responsible for the damage may contact police at 618-939-8651, ext. 244.
You may also remain anonymous by calling the tip line at 618-939-TIPS.