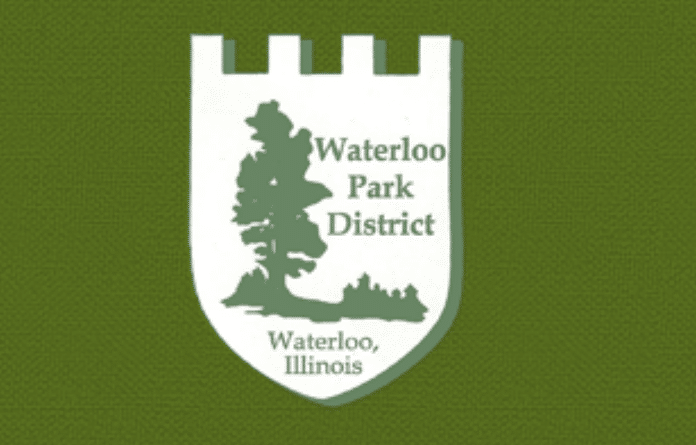 The Waterloo Park District Board has two seats up for election on the April 4 ballot with four candidates vying for them.
One commissioner position was left vacant after former board president Kevin Hahn resigned last year. Current board president Shelby Mathes is seeking re-election as his term expires. He is running alongside newcomers Lance West, Mary Gardner and Alan Mitan.
Shelby Mathes
Mathes, 71, is married to his wife Nancy. He has two children, two "bonus children," and a number of grandchildren and great-grandchildren.
He offered his education as 12 years in the Belleville school system and two years of apprenticeship school. Mathes also previously operated an automotive repair business in East St. Louis and his son now owns a similar shop in Waterloo.
Along with serving as a park district commissioner and board president, Mathes said he is an active member of the Waterloo Optimist Club, vice president of the Monroe County History Museum and a representative with the Kaskaskia-Cahokia Trail Coalition.
Mathes noted some of his major goals if re-elected include helping accomplish the ongoing William Zimmer Memorial Park splash pad, keeping the city's parks and green spaces maintained and adding new features to the community without raising citizen taxes.
Mathes identified the key issue of this election as the long-discussed possible pool project, which he said would raise park district taxes by more than 180 percent while using over half of the district's tax fund to build and maintain.
Mathes added that he stands out among his opponents for his "good reputation of getting projects started and completed for betterment of our community" as well as for being conservative with taxpayer dollars.
Mary Gardner
Gardner, 58, has been married to her husband Robert for 33 years. The Gardners have two sons.
She moved to Waterloo in 1987 after graduating from Illinois College with an education degree. She later earned her Masters Degree in Educational Administration from Southern Illinois University Edwardsville.
Gardner served as a teacher in the Waterloo School District as well as principal at Zahnow Elementary School. She also noted her working for the park district as manager of the Waterloo City Pool from 1988-1992.
She is currently a member of St. Michael's Church in Paderborn, Waterloo Citizens for a Pool and the Monroe County Retired Teachers Association, among other organizations.
Gardner said she would help plan more community and family activity programming in Waterloo parks, if elected. She also mentioned enhancing and maintaining existing facilities as well as researching and planning for additional sports and recreational facilities.
While among those in Waterloo Citizens For a Pool who have pushed for a public pool referendum, Gardner said that is not her only focus. She said she is for "parks and pools and much more," with a splash pad, tennis courts, hiking and biking trails and other facilities as ways to better the city parks.
Gardner also said she stands out in the race for her leadership skills in education and administration as well as her strong connection to the community and knowledge of youth and families, having recently retired from the school district.
Lance West
West, 62, is married to his wife Ellen and the two have two children and three grandchildren.
A Waterloo High School alum, he graduated from SIUE with a Bachelor of Science degree with a specialization in accounting. West said he then worked seven years doing audit and tax work before working 13 years as a chief financial officer and 22 years as financial advisor at Edward Jones in Waterloo.
West has also served as a member of the Waterloo School Board and president of the Waterloo Sports Association. He is currently a member of the Waterloo Chamber of Commerce.
If elected, West said a key focus for him would be to prioritize future needs and opportunities the park district can offer while staying mindful of budget constraints and maintaining the city's parks with the district's "fairly small" tax levy. West added he would like to see if the splash pad project could be revitalized, either on a smaller scale or with a "phased-in approach."
West further emphasized his focus on funding, saying that the key issue of the race is "working to provide an overall positive recreation and relaxing experience for the citizens of Waterloo" while doing so in a fiscally responsible way not driven by special interest groups.
He added that his past experience in financial stewardship and managing budgets make him stand out in the race and would allow him to contribute to the board in a meaningful way.
Alan Mitan
Mitan, 36, is married to his wife Carla. The couple have two young children.
He has two masters degrees, one in public administration and policy analysis from SIUE and another in military operational arts and science from Air University at Maxwell Air Force Base in Alabama. He also has a Bachelors in Historical Studies from SIUE.
Mitan said he has over 19 years of military experience as an enlisted soldier and an officer, flying Black Hawks for a time before transitioning to military intelligence. He has also worked as an analyst for the Department of Defense since 2016 after some time as an executive assistant at the Monroe County YMCA.
Mitan also said he is a Master Mason at Collinsville Lodge 712, though he has no ties to any civic organization in Waterloo. Mitan noted that he has attended general assemblies of several organizations he has been invited to.
Along with matters of public transparency for the board, Mitan said he has heard a number of voices in Waterloo call the possibility of a community pool the most important issue for the park district, adding that "it is imperative that if the citizens want a pool, we owe it to them to lay out the options and try."
Mitan said he stands out in the race as a compassionate leader who has served this country and wants to continue his service directly to the community.