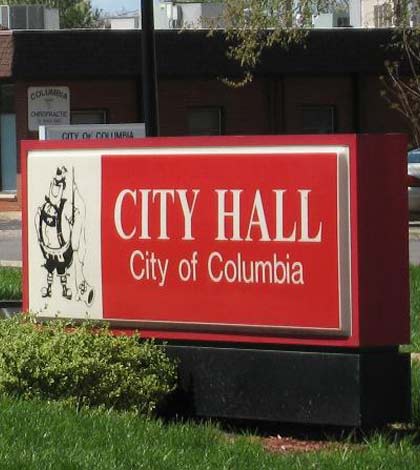 Columbia residents are being asked to levy their opinions on which of four options for potential development of the American Bottom they would prefer.
The first concept favors developing the area as a regional distribution center that would include warehouses and distribution facilities as well as limited office and commercial development.
This concept would most closely follow the planned development at Dupo's future Discovery Business Park, with some differences due to zoning codes.
The second concept is, of the four, the one that is most similar to the Columbia Crossing project planned and debated in the mid-2000s. That project, and the agreement with developer G.J. Grewe, was eventually abandoned. It includes a combination retail and distribution center.
The third and fourth concepts focus more on entertainment and recreation than commercial development.
In the third concept, the area would be used to house a major sports facility and museum or similar attraction, along with the corresponding lodging and retail development.
In the final concept, a regional recreation center would be the primary attraction. It would offer facilities for a variety of sports, as well as interpretive and cultural sites along with limited commercial development and lodging.
The city is asking residents to vote on which concept they would prefer by coming by City Hall and voting outside the city clerk's office or by visiting their website, www.ColumbiaIllinois.com, and clicking on "What's the Latest" then "Future Options for Columbia's American Bottom," both on the left sides of the pages, then scrolling to the bottom and clicking on "Vote" under the headline "Tell us What You Think!"
Both the website and City Hall also have visual representations of the four concepts.
Information deduced from the vote will be used as the city revises its Comprehensive Plan.