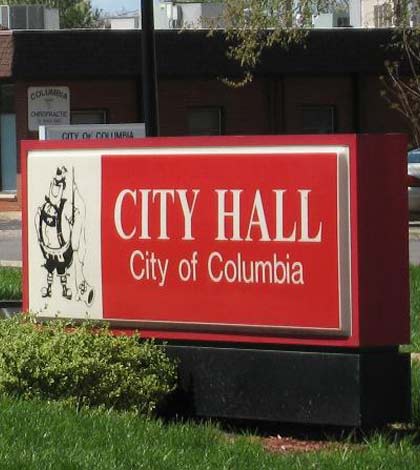 The Columbia City Council approved a tax levy ordinance for the current fiscal year during its last regular meeting of the year on Dec. 16. The city's tax levy amount for the fiscal year ending April 30, 2014, is $2,035,000.
City administrator Al Hudzik said the percentage amount increase of this year's levy, including approximately $83,000 to pay for the city's general obligation bonds issued in 2011 — which is levied directly by the Monroe County Clerk and not included in the city's tax levy ordinance — is 4.75 percent.
If the city's aggregate assessed real estate valuation remains the same in 2013 as it was in 2012, this would result in an increase in the city's tax rate of approximately 4 cents per $100 of assessed value, Hudzik explained, or approximately $13 on each $100,000 of fair market value.
"If the city's aggregate assessed value increases by 4.75 percent, no increase in the city's rate should be seen; therefore, it's hard to predict the effect the levy will have on the city's tax rate," Hudzik said.
In other action from the Dec. 16 meeting, the city approved the hiring of Nichole Koch as records clerk for the Columbia Police Department effective Dec. 17. Koch passed her physical and background checks prior to the council meeting, Hudzik said.
Koch fills the vacancy created by the recent retirement of longtime CPD records clerk Joyce Krippel.
The next regular meeting of the Columbia City Council is set for 7 p.m. on Monday, Jan. 6, at City Hall.