Burglary thwarted at Columbia auto dealership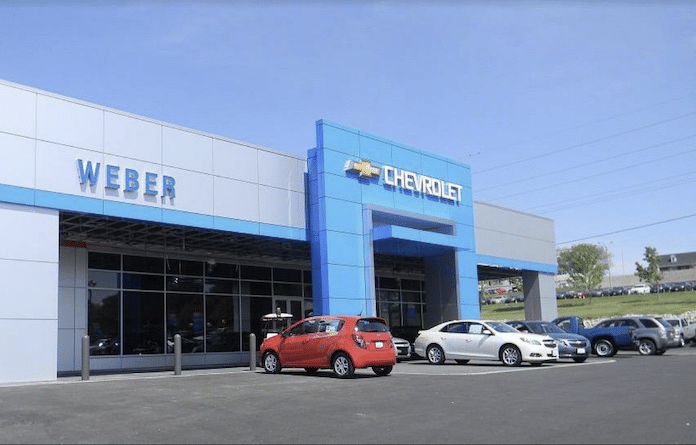 One man is in custody and another remains at large following an early-morning break-in at George Weber Chevrolet, 701 Old Route 3 in Columbia.
Columbia police said the incident began about 2 a.m. Thursday.
A cleaning person inside the dealership told police they heard the sound of breaking glass, then observed two Black males running through the lobby toward the main office area. Police believe the men were looking for keys to potentially drive cars off the lot.
The cleaning person must have scared the suspects away, however, as police said the men darted away from the dealership without taking anything. Upon police arrival, the suspects were seen running north on Old Route 3 into a wooded area near I-255 just south of Dupo.
The lack of a suspect vehicle leads police to believe the suspects were dropped off at the dealership just prior to the burglary attempt.
A search for the two suspects ensued, which included Columbia, Sauget and Dupo police in addition to the Monroe County Sheriff's Department and the use of the Columbia Fire Department's aerial drone. Columbia used two of its K-9 units in the search.
At about 3:30 a.m., the CFD drone helped lead officers to one of the subjects in the woods and he was apprehended. That suspect, Kory Epps, 25, of Fairview Heights, faces felony charges in connection with the incident.
A continued search throughout the early morning hours failed to turn up the other suspect.
Columbia Police Chief Jason Donjon expressed thanks to all of the agencies who assisted in this incident.