Bilking bookkeeper charged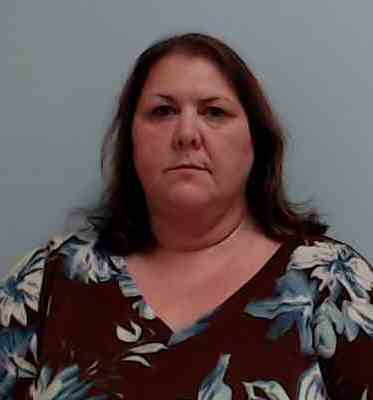 A former bookkeeper for the Columbia school district was charged late last week with three felonies in connection with the theft of thousands in funds while in her position with the district. 
Columbia police on Friday announced that Julie Nappier, 52, of Valmeyer was charged with felony theft over $100,000, official misconduct and deception. The theft charge is a Class X felony due to the large amount of funds allegedly stolen and it being stolen from a school district.
If convicted on the felony theft charge, Nappier faces a prison sentence of 6-30 years.
The official misconduct charge is a Class 3 felony. The deception charge is a Class 4 felony.
Those two charges carry additional prison sentences of 2-5 and 1-3 years, respectively, upon a conviction.
Columbia Deputy Police Chief Karla Heine said the school district reported the suspected criminal activity a couple of weeks ago, after which detectives investigated the matter.
An arrest warrant for Nappier was issued Thursday, after which Valmeyer police took her into custody and transported her to the Monroe County Jail on bond set at $350,000.
Nappier posted the required 10 percent ($35,000) and was released from jail with a 1 p.m. Thursday court appearance scheduled with Judge Chris Hitzemann presiding.
"I would like to commend everyone who assisted with this investigation, including on-scene witnesses, Columbia police officers and detectives, the Valmeyer Police Department and Monroe County State's Attorney Ryan Webb," Heine said.
Per court information, Nappier is alleged to have stolen a total of $155,374.44 from the school district between June 2016 and July 2022.
The official misconduct charge alleges Nappier obtained personal advantage by giving herself an "excess of salary."
The deception charge alleges she unlawfully added funds to her IMRF pension in June 2022.
Columbia Superintendent of Schools Chris Grode said that according to her
personnel file, Nappier began her employment with the school district on Aug. 24, 1998, and resigned effective Aug. 5, 2022.
"The Columbia Community Unit School District 4 Board of Education and administration value being good stewards of taxpayer dollars," Grode stated in an email when asked for comment on the case. "Upon Mrs. Nappier's resignation, two individuals were hired to separate duties providing more internal controls. In addition, a new financial software program is being implemented. The software conversion is what brought the financial inconsistencies to light. We immediately brought this matter to the police. We take this situation seriously and will continue to look at ways to enhance financial protocols."