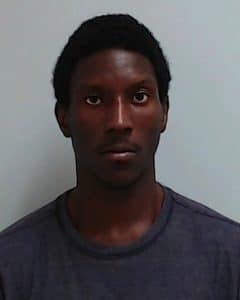 A young man was sentenced this week to six years in prison in connection with an armed robbery that occurred last summer near Columbia.
Waren D. Collins Jr., 20, of Belleville, was given credit for 236 days already served in jail.
The incident occurred July 13, 2017 at 9366 Litteken Lane in rural Columbia, and involved the sale of an iPhone arranged via the LetGo mobile classifieds app. For last year's story on the incident, click here.
Court information states that Collins pulled a pistol on the victim at that location, stole the phone and drove away. Collins was taken into custody a short time later.