Bear sighting in Randolph County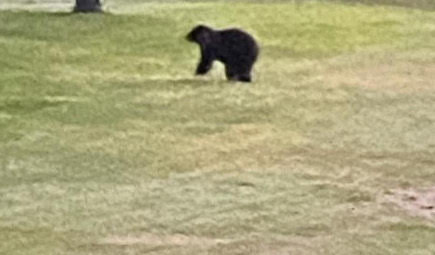 On Saturday at approximately 8:30 p.m., the Randolph County Sheriff's Office was notified of a possible bear sighting (pictured) approximately two miles south of Evansville. After further investigation, police determined and verified the bear sighting was a valid report. 
The sheriff's department encourages the public not to approach the bear if they come in contact with it. Keep your distance from it and allow it to move on. 
The Illinois Department of Natural Resources is aware of the sighting and has been in contact with its wildlife biologist.