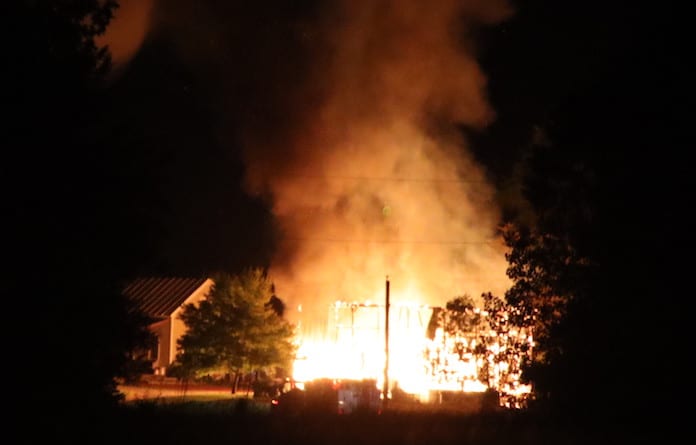 The Hecker, Red Bud and Waterloo fire departments responded about 8:45 p.m. Thursday to a barn fire due to a lightning strike at 6658 Goeddeltown Road just west of Hecker.
Flames were seen shooting from the structure, and an explosion took out one of the walls. Initial reports are there were no implements inside the structure at the time of the fire.
A neighbor said the fire was on the property of Austin and Laura Wolf, who the neighbor described as a "nice young couple that put a lot of beautiful work into their barn and patio area."
This incident came after several reports of downed trees and power poles in the Hecker area and in Monroe County due to a severe storm.