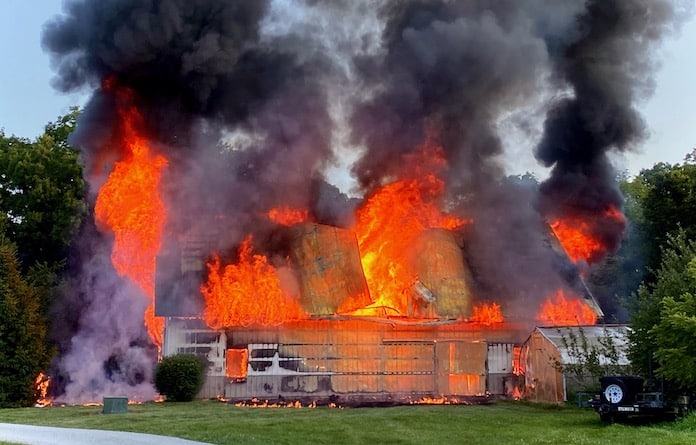 Three fire departments battled a fire to a large metal barn near Burksville about 8 a.m. Thursday.
The Waterloo, Maeystown and Red Bud fire departments responded to 5763 Lemen Road for heavy flames shooting from the barn. The barn, which was destroyed, sat on the property of Jason and Lauren May.
"It was fully engulfed when we got there," Waterloo Fire Chief Aaron Shive said.
Among the items destroyed inside the barn include a vehicle, a four-wheeler, mowers and handheld items and tools, Shive said. The structure also contained living quarters and a restroom.
The cause of the fire is undetermined at this time, the fire chief said.
No injuries were reported in the blaze.