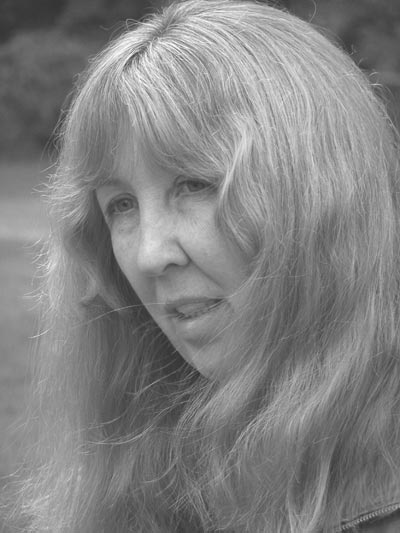 Kathryn Meyer Griffith, 67, has had her world rocked by tragedy on more than one occasion.
In 1971, the Columbia author's brother, Christopher, was murdered by his best friend over drugs.
"That's what started me writing," she said.
Her first published work was a short fiction story based on her brother's murder. At the time, the Belleville News-Democrat held local author contests and published Griffith's story in the paper, as well as awarded her $50.
She went on to write a myriad of other short stories before completing her first book in 1984. "Evil Stalks the Night" — a story of a psychic who saw most of her family killed by an evil in the woods behind her childhood home — is now one of her 25 published novels.
"It's been a journey, but I've never given up," Griffith said of her writing.
One of the obstacles she faced through the majority of her career revolved around writing for a publisher. According to Griffith, she would receive checks that brought in somewhere in the neighborhood of four percent royalties.
"I remember I would get a check and I'd go down the list of all these different fees taken out, and then there would be this tiny number at the bottom for me," she said. "I still don't believe that was right."
However, the wonders of modern authorship allowed her to move to self-publishing in recent years, promoting and selling her books independently through sites such as Amazon.
Now she takes home 70 percent royalties.
"It's a whole new world. Sometimes I'm sorry I didn't catch on sooner," she said. "I'm in my 60s and I might be at the tail end of my writing."
Still, she shows no signs of slowing down as she published a new book, "Witches Among Us," as recently as this past spring. She is also in the process of writing "Witches 2," the sequel to her book "Witches."
Over the years, Griffith has often been classified as a horror writer, and the former publications are but two examples of her propensity to scare.
"I write a lot of horror because real horror is in the everyday world. It's good therapy because I can control (the horror)," she said. "In real life, you can't."
Working within this genre also once made her a finalist for a Horror Writers Association award. "The Last Vampire" is an end-of-the-world, doomsday book about humans vanishing from Earth, causing vampires to starve and die out as well.
"It's always been a book that, when people read it, they say, 'This is the best end-of-the-world horror book I've ever read," she said.
Even so, Griffith said her writing defies genre expectations since she mixes aspects of multiple genres into her books.
"I'm not a horror writer. I'm not a murder mystery writer. I'm not a romance novel writer. I'm a storyteller," she said. "The publishers never knew what to call me … I write a little of everything, though I like the spooky stuff the most."
Regardless, writing is her life now and she continues to enjoy the process of piecing together every story she tells.
"She ain't happy unless she's writing," said her husband, Russell.
And Griffith agrees.
"I feel like I'm at my full potential. It's therapy," she said. "When I'm sitting down writing, I feel like I'm where I'm supposed to be. I think for every artist that it's a calling."
Visit the Kathryn Meyer Griffith page on Facebook or go to amazon.com/Kathryn-Meyer-Griffith/e/B000AP9HXQ for more on Griffith's books and to purchase them.
Three of her eBooks are currently available for free — "Dinosaur Lake," "Scraps of Paper" and "Vampire Blood," as is her short story, "Christmas Magic 1959."