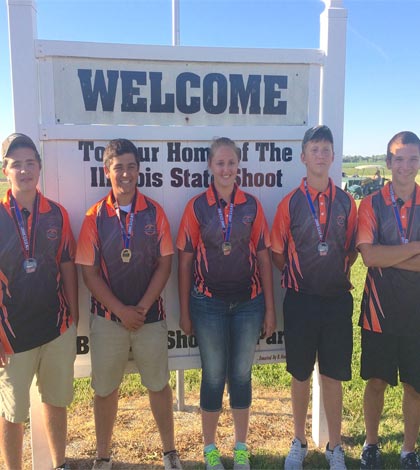 The Waterloo Lead Heads youth shooting team is this week's Republic-Times Team of the Week.
---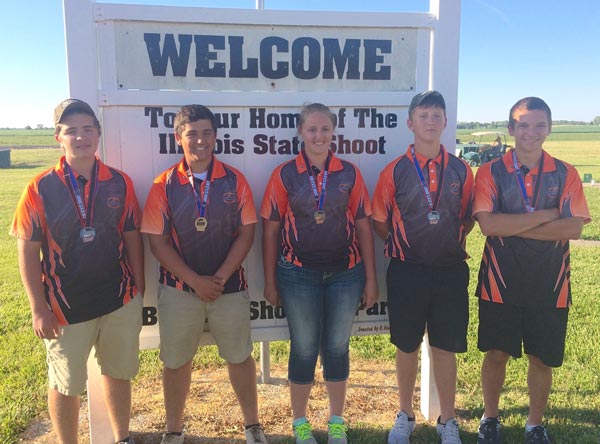 ---
The Lead Heads junior class squad of Ted Valentine, David Fischer, Caroline Stratman, Dylan Wheeler and Cody Elder (pictured from left) captured second place in the Amateur Trapshooting Association Academics, Integrity and Marksmanship Illinois State Championships held June 10-11. Valentine (at left) won the 2016-17 ATA AIM Illinois Singles Championship after breaking 199 out of 200 targets.
In doing so, he also captured first place in the junior class as well as the first place academic award. Stevens was named to the Scholastic Shooting Sports Foundation and National Rifle Association 2017 All-Scholastic Team.
To qualify for the team, shooters had to break at least a 195 out of 200 targets and maintain a 3.0 or higher GPA. Stratman won High Overall Lady for the 2016-17 Southern Illinois Youth Sport Shooting Association season. She hit 763 out of a possible 800 targets for the season. There are currently 20 shooters on this year's Lead Heads team. The program has been in existence since 2009.
---