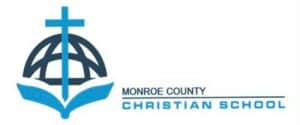 Forming a Christian school in Monroe County seemed like a far-off notion when a committee came together last summer to explore the possibility.
But with some help from the community and a spiritual advisory board serving as a guide, the Monroe County Christian School organization is well on its way to executing its vision.
"We still believe it's reasonable to expect (everything) to come together to make the school happen next year," said retired pastor Will Hesterberg, who serves on the spiritual advisory board.
The three pieces the organization continues to work on include personnel, enrollment and funding. Hesterberg said last Tuesday that the non-profit entity has raised a total of $24,000. 
In a push for more donations, the school has partnered with the St. Louis Cardinals to auction a Cardinals ticket package valued at $3,000. 
The package includes four pre-game field tickets, four field box tickets and four UMB Champions Club passes for the 2018 season. Bids must be submitted via email to monroecountychristianschool@gmail.com by June 15. 
Additionally, the school website, monroecountychristianschool.com, includes a donation tab for those wishing to make a contribution. Donors can also send checks to P.O. Box 536, Columbia, IL, 62236.
A new website, mccschool.net, will be operational at the end of June.
"The Lord has encouraged us with some giving and we expect to get more (from partnering churches). We don't talk about donations and contributions," Hesterberg relayed. "These are investments for the children."
As for personnel, the school board began interviewing candidates for teacher jobs on Monday. Those interested in teaching can send their resumes to monroecountychristianschool@gmail.com.
Hesterberg said the school needs a minimum of four teachers, one for each grade level. The plan is to start with grades kindergarten through third at the school and add a grade or two each year.
He also indicated administrative duties would be divided among the teachers, rather than hiring a dean to oversee them.
Hesterberg clarified that the move to forego an administrative position comes down to trimming the budget in the first couple years of operation.
"When you're starting out, you can't have a Cadillac," he said.
Enrollment is open until the end of July for grades K-3. To enroll a kid in the school, send a Facebook message to the Monroe County Christian School page or email monroecountychristianschool@gmail.com. 
Hesterberg said tuition has been set at $3,600.
"We have done research to know this is very reasonable given other parochial schools on the east side of St. Louis," he said.
According to Hesterberg, some parents have asked about financial assistance. He said the churches involved may look into establishing a scholarship fund but that no assistance is currently available.
"We recognize young families may have so many financial demands, but maybe that's where grandparents can be helping," Hesterberg offered.
In addition to settling on a tuition rate, the school now has a physical location. Hesterberg said classes will be taught at Momentum Family Church at 8730 Hanover Industrial Drive between Columbia and Waterloo.
"It's a great location and the facilities will work really well for the school," he expressed, adding, "That's one thing we want to emphasize is that really is centrally located."
Curriculum has also been chosen for each grade. After examining more than two dozen types of curriculum, Hesterberg said a committee chose a style that blends classical and traditional teaching methods.
"It's going to be creative in allowing children time to think and process the material," he included.
Hesterberg said the school will incorporate 15-minute breaks between each class. In addition, a lot of emphasis will be placed on discovery, such as learning about nature by spending time outside.
The school plans to open Aug. 22. In getting to this point, Hesterberg said the organization has benefitted from a lot of help, including from other parochial schools.
"Had it not been for that, we would not be where we are now," he said.
On top of that, he said the spiritual advisory board has encouraged the school to keep moving forward. Pastor Matt Heck of LifechurchX in Waterloo recently joined the board that includes six others.
When looking at the three moving parts, Hesterberg said the school will have to divide more responsibilities between those currently involved in the effort. He also said the school continues to search for more volunteers to aid in the project. 
"We have accomplished a lot of things but we still have so much to get done," Hesterberg said.