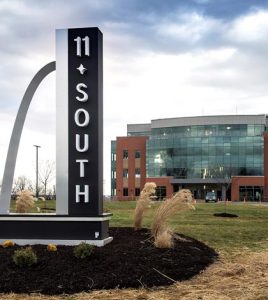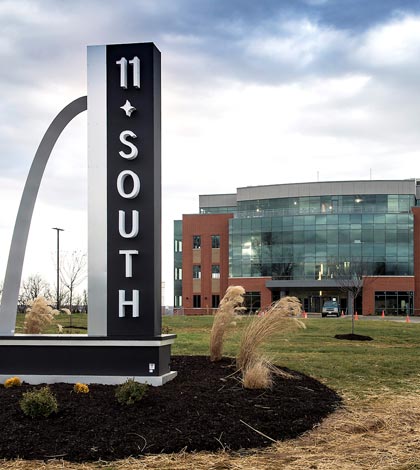 Monroe County will soon be home to an urgent care medical facility again.
Gateway Urgent Care is scheduled to open on the first floor of the new, five-story 11 South medical office building on Sand Bank Road at Route 3 in Columbia.
The urgent care facility will officially open its doors at 8 a.m. Monday, Jan. 9, director Michelle Waller said.
Gateway Urgent Care will offer services 12 hours a day, seven days a week, from 8 a.m. to 8 p.m.
An open house will take place Thursday, Jan. 5, to allow the public to visit the facility and see what it offers to them.
Urgent care facilities offer care for non-life threatening illnesses or injuries that arise on weekends or after normal doctors' office hours, as well as treatment for injuries, including sprains, strains, abrasions, cuts and fractures.  Urgent care facilities are not substitutes for full-fledged emergency rooms, and patients requiring that level of hospital care will be referred or transferred.
Gateway Urgent Care is located on the north side of 11 South, conveniently by the lower parking lot entrance. It occupies some 4,400 square feet of the approximately 63,000- square-foot building, and provides six examination rooms and one procedure room.
The latter room will enable laceration repair, stabilization of fractures and similar treatment.
The facility also includes an X-ray and lab facility, which can provide results while patients wait. The lab facility can perform blood work and tests for strep, flu and urinary tract infections. Area patients who might require advanced imagery tests such as MRIs or CT Scans, can go to Gateway Imaging Center on Hamacher Street in Waterloo.
School, sports and work physicals will also be available at Gateway Urgent Care, as well as random drug screen testing for employment or other purposes.
For more information on Gateway Urgent Care, call 281-8400 or visit online at www.GatewayUrgentCare.net.
Gateway Urgent Care will be the first such facility of its type since St. Elizabeth's Hospital of Belleville closed its 30,000-square-foot urgicare building next to the YMCA south of Columbia in 2010.
That facility opened in 2006 and offered urgent care options with an emergency physician, lab services, X-rays, mammograms, CT scans, a sleep center and physical therapy.
The former St. E's urgicare building is owned by Holland Construction Services and there have been no tenants since the closure.
11 South developer Joe Koppeis of Admiral Parkway, Inc., has tentatively targeted spring 2017 as a completion date for the building. Korte & Luitjohan serves as construction manager on the project.
Primary tenants include physician and medical offices affiliated with Progressive Family Care, as well as ATI Physical Therapy.
11 South ownership partner Fred Shinn of ATI Physical Therapy told the Republic-Times that his facility will occupy some 7,000 square feet next door to Gateway Urgent Care.
In addition to physical therapy for injuries, joint and muscle issues, ATI will provide a fully equipped exercise and training facility that will be available for members to use 24 hours a day, seven days a week.
Shinn said ATI will launch operations there in February.
Many area physicians, including ownership partner Dr. Michael Kirk, will open offices at 11 South as well, at dates to be announced.
A coffee shop will also open at 11 South in 2017. Mokka Cafe has been sold to new owners and will reopen at its current location, 180 Columbia Centre in Columbia, on Jan. 2. It will soon operate as Proving Ground Roasting Co., with plans to add a second location inside 11 South in the near future.
11 South, so named for its prominent location just 11 miles southeast of the Gateway Arch, is the first structure planned for a multi-unit complex to be developed on 20-plus acres at that location.