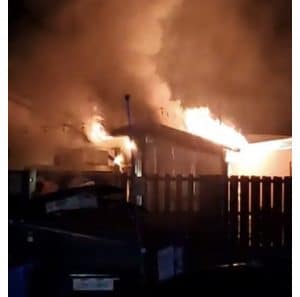 The Red Bud Fire Department responded about 9:35 p.m. Tuesday to a fire in the smokehouse behind The Office Bar & Grill, 123 S. Main Street, Red Bud. Flames were shooting from the small building upon firefighter arrival.
MedStar Ambulance responded to the scene, and the Evansville and Baldwin fire departments were requested for mutual aid.
Red Bud Fire Chief Sean Landgraf confirmed with the North County News that the fire was to an outbuilding that houses a smoker and did not spread to the main building or any other structure.
"The fire was under control quickly," he said.