Columbia police track down fleeing motorists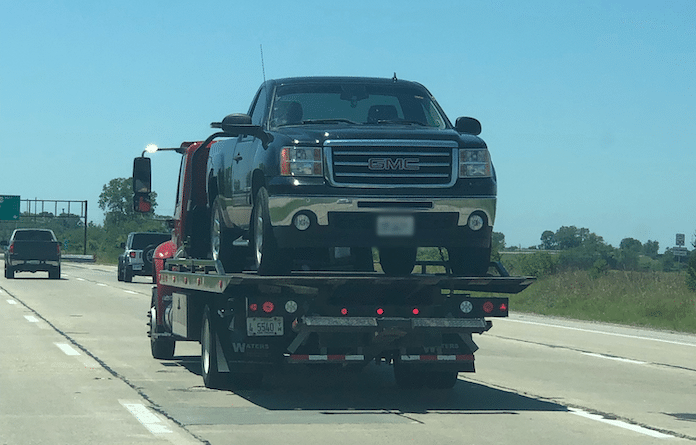 Columbia police are sending a message to drivers who plan to speed away from officers attempting to make traffic stops on I-255 or other highways: you will be prosecuted.
Charges are pending against two individuals who avoided traffic stop attempts on I-255 in Columbia last week.
A black single-cab pickup truck evaded a traffic stop attempt on I-255 about 1:20 p.m. June 22 and continued west across the Jefferson Barracks Bridge into Missouri.
Police terminated the pursuit due to safety concerns with the high speed.
"Oftentimes, pursuits can be dangerous and we don't want to put the public in danger," Columbia Police Chief Jason Donjon said. "But if you come here and flee, we will do everything we can to track you down."
Donjon said police were able to obtain the license plate number of the fleeing truck and eventually located it unoccupied in Glen Carbon.
The truck, a GMC, was seized and towed to Columbia for further investigation. Police have a person of interest in this case and charges of speeding and aggravated fleeing and eluding pending, Donjon said.
Early the afternoon of June 21, a blue 2015 Mercedes-Benz sedan with Illinois plates driven by a woman was being pulled over for speeding on I-255 northbound near George Weber Chevrolet. The car stopped for the officer, but then drove off at a high rate of speed, passing other vehicles on the shoulder. The plates came back to a St. Clair County resident who has their license suspended.
A brief pursuit took place before being terminated due to unsafe conditions.
On Tuesday, Belleville police located the car in its city and had it towed for Columbia police to investigate. Charges of aggravated fleeing and eluding are pending.
Donjon thanked Monroe County State's Attorney Lucas Liefer for working with his department to prosecute these types of cases.