Trio of Tuesday morning crashes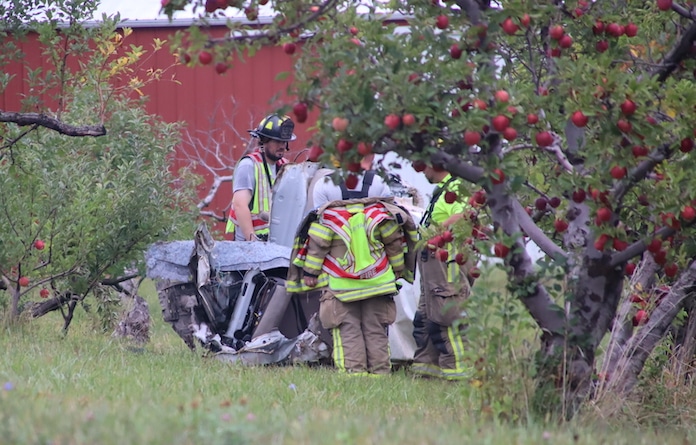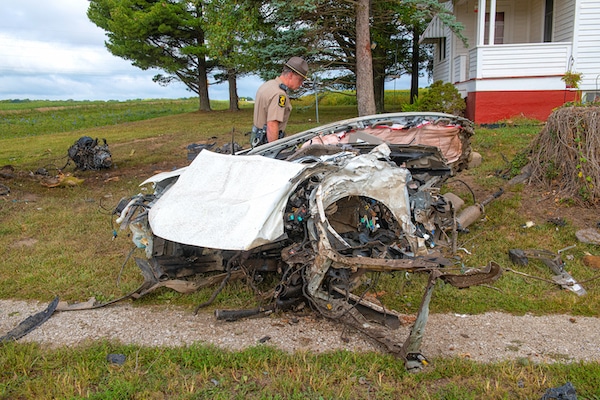 Emergency personnel were busy responding to a trio of Tuesday morning crashes in Monroe County.
The first crash occurred about 7:25 a.m. in the 5200 block of Route 156 near Susewind Lane east of Waterloo. The Waterloo Fire Department joined Monroe County EMS, Waterloo police and the Monroe County Sheriff's Department in responding to the crash. Police said a 2017 Jeep Wrangler four-door with no doors on it driven by Jacqueline N. Ethington, 41, of Marissa, was traveling west when the vehicle began skidding across the eastbound lane. The Jeep struck a ditch on the left side of the road and spun in a half circle, striking a retaining wall with the rear of the vehicle in the driveway of 5262 State Route 156. The driver was ejected from her vehicle, which contained a soft-top roof with the rear cargo area exposed. Ethington was transported to Mercy Hospital South in St. Louis County for treatment of unspecified injuries.
A rollover crash was reported a few minutes later in the 2000 block of Trout Hollow Road, with the subject safely out of the vehicle but injured. The Valmeyer Fire Department responded along with police and Monroe County EMS. The driver of a 2007 Ford Escape was a 16-year-old female. The police report indicates she was driving west on Trout Hollow Road when she lost control of the vehicle and struck a ditch. The driver was transported to Children's Hospital in St. Louis.
The most serious crash occurred shortly before 8 a.m. on Route 3 south of KK Road near Crook Road south of Waterloo. The WFD and MCSD responded along with MedStar EMS. ARCH Air Medical Services was also requested, but it was ultimately determined to rush the female patient by ambulance to Mercy Hospital South in St. Louis County. Illinois State Police investigated the crash.
The ISP said a white 2014 Honda Civic was traveling south on Route 3 approximately one-quarter mile north of Polacek Drive. The car ran off the road to the left, struck a ditch/embankment and then struck several trees. The car was split in two and rolled numerous times, ejecting the driver, Tina Fundoukos-Singh, 54, of Ballwin, Mo. Her injuries were initially listed by police as life-threatening.
The roads were wet Tuesday morning due to early morning precipitation, but it was not immediately known how much that was a factor in these crashes.