Tributes flow for Waterloo teacher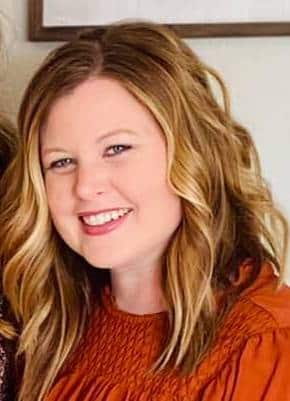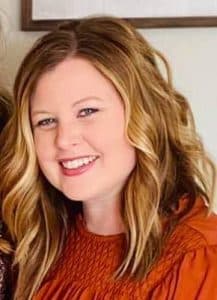 Countless individuals across Monroe County continue to mourn the loss of a beloved friend, family member and teacher following the passing of Jennifer Sondag Eckenfels.
Eckenfels, 36, a lifelong resident of Valmeyer, passed away Feb. 23 following a recent cancer diagnosis.
A special education teacher at Gardner Elementary School in Waterloo, Eckenfels touched the lives of many in the community, a fact made clear by the tremendous attendance at both her visitation and funeral.
Her brother-in-law Matt Stuckmeyer and aunt Barb Sondag shared the eulogies they presented at her funeral on Tuesday, describing just some of their thoughts for the family member they held in the highest regard.
Stuckmeyer opened his speech describing how he and Eckenfels had recently worked through the mourning process of another death together.
The two of them, he said, had served as each other's proofreaders for their previous eulogies. They had agreed to write one another's eulogy in the future.
"This silly idea gave us a good laugh as we made some jokes about all the things that would not be appropriate to include, simply just finding comfort in that moment when we needed it the most," Stuckmeyer said. "Never in a million years did I think that we would be here today."
Both Stuckmeyer and Sondag had very high praise as they described Eckenfels' character.
Sondag noted in her speech that a recent conversation between her family and Father Steve Thoma of Immaculate Conception Church in Columbia – who officiated Eckenfels' funeral – emphasized that her many expressions of goodness were meaningful, truly demonstrating how much of a good person she was.
Stuckmeyer described Eckenfels as having a "kind, loving soul" while being a deeply compassionate person. He described her intense empathy, reveling in the joy of others and making their sadness her own.
"She had such a way of getting onto whatever level you were," Stuckmeyer said. "If you were happy, you could feel that her heart overflowed with joy for you and she wanted to tell everyone about it, and if you were sad, you could feel that her heart ached and she'd remind you how much you are loved and check on you until your sadness passed."
They also offered a perspective of Eckenfels as a fun, passionate individual, aspects of her that were especially clear in her familial relationships.
Stuckmeyer described a number of family gatherings that displayed Eckenfels' unique role in the family, from foisting a terrific cheese dip on her relatives during cookouts – regardless of whatever diets they might be on – to acting as the face of the group as they packed into a restaurant.
Stuckmeyer also painted a picture of Eckenfels' "mean streak," which really came out amid a race which her son Brayden was participating in. While her passion was honed into a "very angry, but tasteful letter," it was clear nevertheless.
Sondag echoed the importance of stock car racing for Eckenfels, recalling her passion for the sport since she was a child.
She also described the relationships Eckenfels held within her family. Her husband, Jeremy, as Sondag said, started dating her when she was 16, and the two wound up "best friends who were always in sync with one another."
Eckenfels was also intensely close with her sisters. That relationship Sondag described with an analogy she and Stuckmeyer had discussed.
"Amber, Jenny and Ashley were concrete," Sondag said. "Concrete, at a minimum, is made up of three things – water, rock, and cement. Amber is the rock, strong and a little rough around the edges. Ashley is the water, free and easy going. Jenny the cement, the bond holding it all together."
She added that, without the "cement," the two were still concrete as they held Eckenfels in their heart and soul.
A central point in both eulogies, present in the descriptions of Eckenfels' character and relationships, was her love of children.
Stuckmeyer described how she was "always helping or holding the kids," in the family, her own or anyone else's. As he said, she was always willing to take care of the kids – and any family member for that matter – in whatever way she could.
Sondag similarly said that she was "happiest when carrying a baby – in her arms or in her belly." Regarding her relationship with her sisters, Sondag added that they effectively took care of each others' children like they were their own.
Stuckmeyer described Eckenfels' most succinctly as the "mother hen" of the family, but her nurturing nature was also very clear in her passion for teaching.
Sondag suggested that Eckenfels was "simply born to teach," finding a natural affinity for the field from the time she was a small child. As she said, Eckenfels was quite proud to serve as a third generation, following in the tradition from her Grandma Sondag.
She recounted messages from several schoolmates describing her approach to teaching as patient and kind, though she also approached her responsibilities as a teacher with a remarkable toughness.
Stuckmeyer also said teaching came incredibly naturally to Eckenfels. She viewed her school as one big family with a mix of moms, dads, sisters, brothers and "crazy aunts and uncles."
Among the family were countless children whom she viewed as her own. Stuckmeyer said she "devoted everything in her power to help them succeed."
From her work as a teacher to her broader quality as a person, both Stuckmeyer and Sondag spoke to the outpouring of love that the community has expressed towards her in the last few weeks.
"Jenny, you have enriched all of our lives in ways we can never repay you," Stuckmeyer said. "Thank you so much for being the greatest teacher we've ever had. Rest in peace our sweet Jenny. Enjoy those angel wings, you earned them baby"
Expressions of love came from a great number of individuals in the community.
Waterloo Superintendent of Schools Brian Charron, who also knew Eckenfels from his time as Valmeyer High School principal, described her fondly, recalling how excited he was for her as she pursued a career in education and came to the Waterloo school district.
"She's a very, very special individual to each and every person that was blessed with the opportunity to know her and be in her presence," Charron said.
Cole Edward, a former student of Eckenfels, described her as "one of the best Waterloo teachers ever" in a recent Facebook post.
"Gone but never forgotten," Edward said. "RIP Jenny. Please watch over me your past student as I continue my life. I'm here living well and I hope that you are watching over all you loved."
Family friend Tiffani Brewer also recently posted on Facebook to celebrate and mourn Eckenfels.
"I don't have words for this loss," Brewer said. "Jenny really was the most genuine person I have ever met. She always treated me and my siblings so good, from little brats all the way to adults. Things like this shouldn't happen to good people like her."
Eckenfels' relative Lisa Klein Marschel also shared her thoughts on Eckenfels.
"Please take a moment to say a prayer the next couple of days for my sister's beautiful niece, and the families that are dealing with the loss of Jenny," Marschel said. "I had the privilege to know Jenny growing up, her smile and laughter radiated a room then, as it does today. She was loved by many and all who knew her were blessed, she will be missed tremendously."