Monroe County Fair Queens from 1986. (Voris photos)
The Republic-Times is proud to present the splendid photography works of legendary longtime editor Bob Voris. In memory of Voris, who passed away in January 2012, the R-T has uncovered his historic photo archives, presenting them in droves to the community and selling them to benefit the foundation that was created by his children in honor of the late Bob and Pat, his wife of more than 60 years.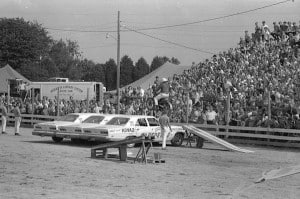 A portion of sales from each Voris photo purchased online will be donated to the Voris Humanitarian Fund at Oak Hill Care Center in Waterloo. Bob and Pat had been residents of Magnolia Terrace at Oak Hill. As daughter Cathy Voris Gilbert describes it, "the fund will be used to assist (Oak Hill) residents in financial need with purchasing items or services that will help them live with dignity in their final weeks, months and years." For more information on the Voris Humanitarian Fund, or to contribute, contact Oak Hill at 939-3488.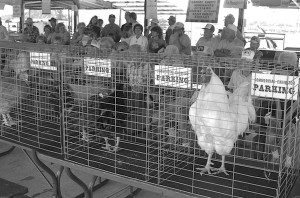 The first of many photos to be released, is a small collection of Monroe County Fair photos that Voris took over the years. Some of these photos were displayed at the R-T booth at this year's fair, where many came by to take a look and see if they could identify anyone in the old photographs.
Click here, to view and purchase the newly released first collection of Voris' Monroe County Fair pictures.