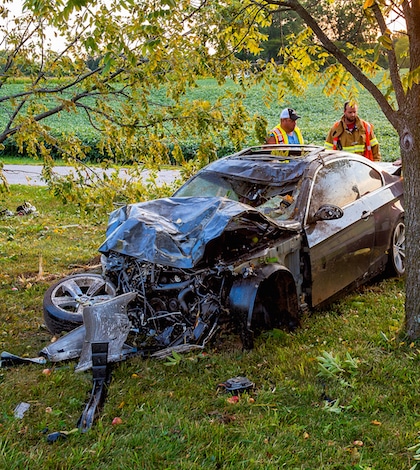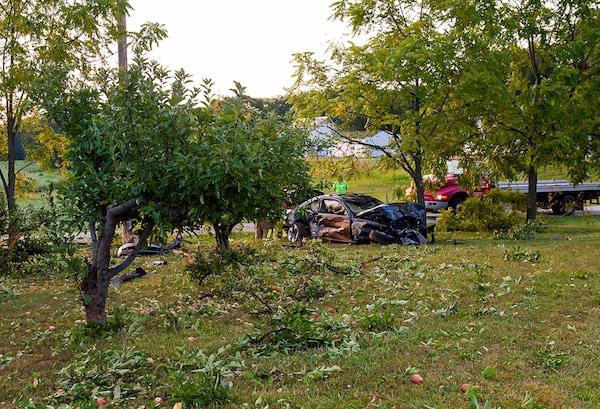 Emergency personnel responded shortly after 5:30 a.m. Sunday to a vehicle crash on Route 3 about a half mile north of Crook Drive south of Waterloo.
A male driving a BMW 335I with Missouri plates left the roadway on a curve at a high rate of speed, taking out multiple small apple and walnut trees and a mailbox before coming to rest on the Adrian Crook farm. The BMW, which sustained major damage, was unoccupied upon the arrival of Monroe County Sheriff's Department, Monroe County EMS and Waterloo Fire Department personnel.
A search for the driver ensued, and was terminated about an hour later when a neighbor observed a white male walking around aimlessly about 300 yards from the crash scene. The neighbor reported that the man, later identified as Anthony J. Krajca, 23, of Missouri, seemed disoriented, had blood on his arm, and admitted to being the driver. The neighbor then escorted Krajca to emergency personnel at the scene.
Krajca was transported by ambulance to St. Anthony's Medical Center in St. Louis County for treatment of unspecified injuries. The crash remains under investigation.