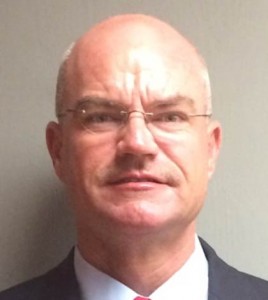 In a step that may indicate a decision on charges is forthcoming, a judge last week formally granted an order to appoint a special prosecutor in the case involving Joe Edwards, who was placed on leave last month from his position as Columbia's police chief due to an investigation into a domestic matter involving his family.
As expected, Monroe County State's Attorney Kris Reitz moved for the appointment of a special prosecutor on March 15.
"The prosecution of the defendant by the state's attorney's office could be a conflict of interest for the office, or alternatively, could create the appearance of an impropriety," Reitz stated in his motion. "It is in the interest of justice that a special prosecutor be appointed to avoid any such appearance."
Judge Dennis Doyle granted the order on March 16.
A special prosecutor will be appointed from the Illinois Office of the State's Attorney in Springfield.
The Monroe County Sheriff's Department conducted an investigation into the case involving Edwards, who is divorced with two teenage daughters. The issue under investigation stems from an ongoing child custody dispute, police have said.
Edwards has served as Columbia's police chief since 2003.
Columbia Deputy Chief of Police Jerry Paul is serving as acting chief since Edwards was placed on paid administrative leave.