Shoults retires after 46 years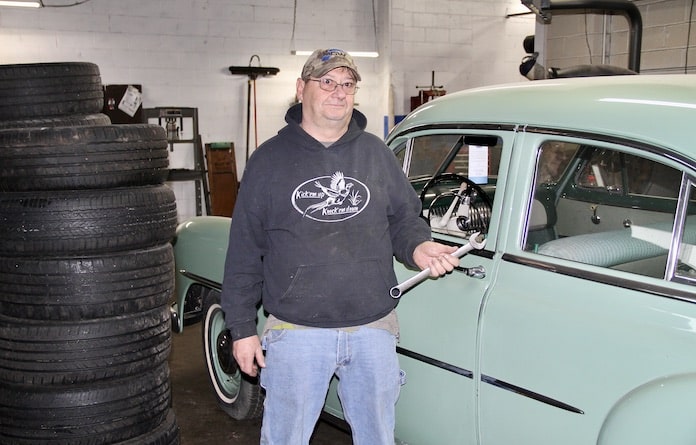 Waterloo Automotive said goodbye to a longtime employee Thursday as Brad Shoults traded in his toolbox for a tackle box after 46 years with the business.
Brad said he is looking forward to more time with the family – especially his young grandchildren – fishing and hunting with the bird dogs.
After 46 years in the business, Shoults said "it was time to enjoy the next phase of life. My former co-workers know if they need anything anytime I'm just a call away. "
"Congratulations to an incredible technician and even better friend and co-worker," Phil Meyer , former owner of Waterloo Automotive, wrote in a Facebook post. "Always willing to come in early, stay late and bail out a guy that needed a hand. This world could use a lot more like him, that's for sure. Enjoy those grandchildren, and I'll warn the crappie at Mark Twain Lake that it's 'on'!"
The Waterloo Automotive Facebook page shared a similar sentiment.
"He has meant a lot to all of us professionally, but even more on a personal level. This is an accomplishment reached by 46 years of work and labor. We'll definitely miss our guy but wish you nothing but the best," the post read.
Waterloo Automotive is located at located at 622 N. Market Street.