Fire destroys hay barn near Maeystown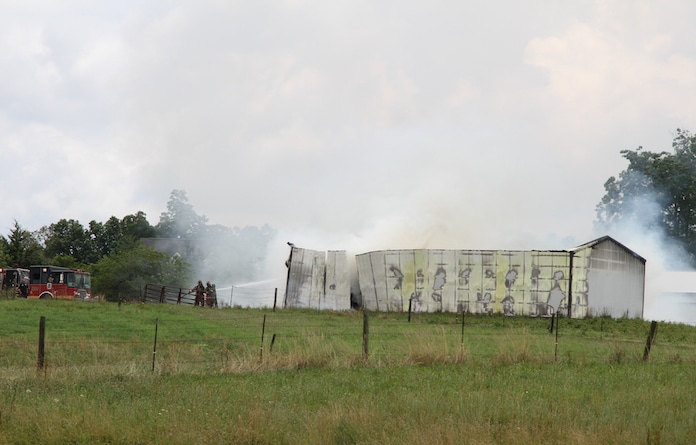 The Maeystown, Valmeyer, Prairie du Rocher, Columbia and Waterloo fire departments responded shortly after 2 p.m. Thursday to the report of a fully engulfed large hay shed fire on a farm in the area of Hoffmann Lane off Brandt Road.
The fire was called in by a passerby.
Firefighters battled the blaze for about 4.5 hours, with tanker trucks shuttling in water to extinguish the flames.
Maeystown Fire Chief Lynden Prange said the barn, located on the farm of Steve and Marilyn Weber at 3301 Hoffmann Lane, was a total loss. All 130 round hay bales inside were also destroyed.
The cause of the fire is not immediately certain, Prange said.
"The farmer said he baled it good and dry. It could have possibly been a lightning strike, or just combustion," Prange said.