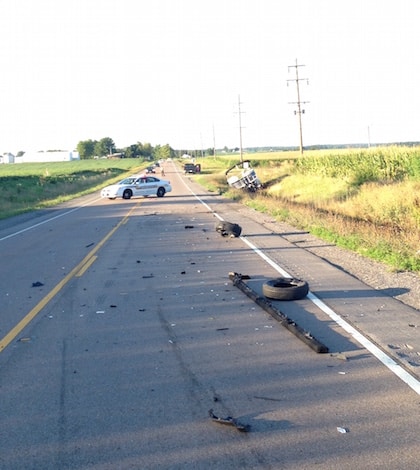 Police, fire and EMS personnel responded about 6:30 a.m. Saturday to a two-vehicle crash requiring extrication on Route 3 south of Vandebrook Drive in Waterloo.
The vehicles involved were a Chevy Equinox driven by Jordan R. Knight, 21, of Red Bud, and a black pickup truck driven by Martin Kramer, 63, of Imperial, Mo., which was pulling a boat. The car was traveling north on Route 3 and the truck was traveling south.
Route 3 was closed in both directions as personnel tended to the crash and extricated the driver from the car, with traffic diverted onto old Red Bud Road. Route 3 was reopened to traffic shortly after 9 a.m.
Knight was transported by ambulance to St. Anthony's Medical Center in St. Louis County for treatment of unspecified injuries.