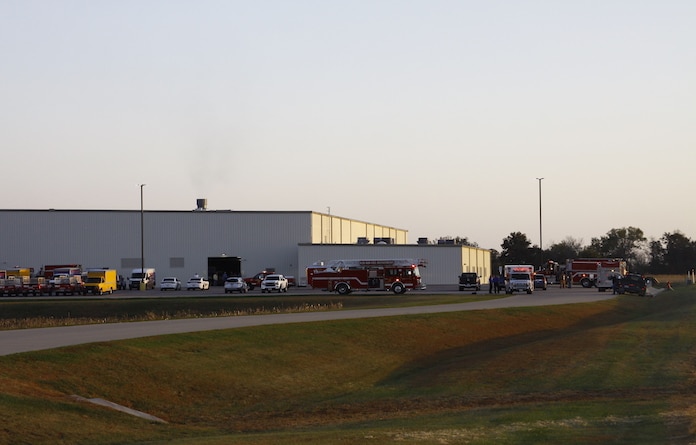 The Red Bud, Hecker and Waterloo fire departments responded early Saturday evening to Weir Parts Center, 1450 W. Market Street, Red Bud, for a fire in a part of the warehouse.
"Our firefighters forced the door open on the north side of the building," Red Bud Fire Chief Sean Landgraf said. "The building was full of smoke. It took a little bit to find the fire. Once the fire was found, firefighters knocked down the flames. The sprinkler system had kept it from spreading from the initial area."
Landgraf said the fire initiated at a work station in the returns area. The warehouse was back open for business on Monday.
"Sprinkler systems work," Landgraf said. "This could have been much worse."