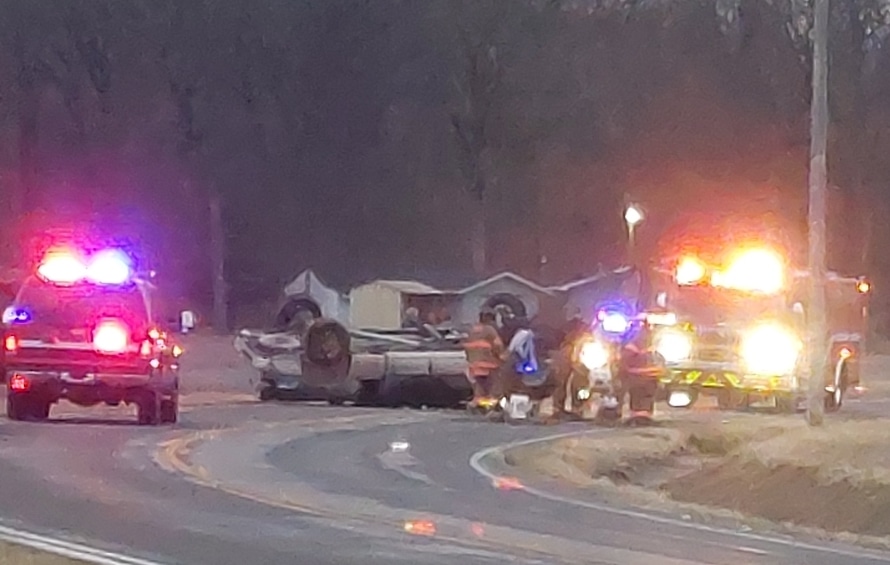 Emergency personnel responded shortly after 5:30 p.m. Friday to a rollover crash on Ames Road just north of Old Illinois State Route 3 near Red Bud.
The vehicle, a pickup truck, came to rest upside down in the roadway.
Responding agencies included the Monroe County Sheriff's Department, Red Bud Fire Department and Monroe County EMS.
Police said a 2003 Chevy Silverado driven by 19-year-old Nikolaus A. Traiteur was traveling south on Old Illinois State Route 3 when a tie rod broke and he lost control of the truck and ran off the road. The truck hit an embankment and overcorrected, overturning on its roof.
Traiteur refused medical attention at the scene.