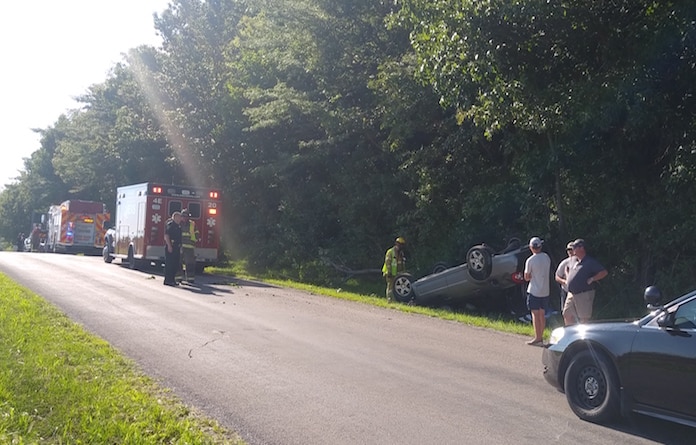 Emergency personnel responded about 4:45 p.m. Monday to a crash on HH Road between North Moore Street and Gall Road in Waterloo.
A Chevrolet Malibu driven by a 16-year-old Columbia male was traveling east on HH Road when it veered off the roadway to avoid striking a westbound Ford F250 driven by Jeffery Lauer, 49, of Waterloo. Lauer was cited for improper lane usage.
No injuries were reported in the crash.