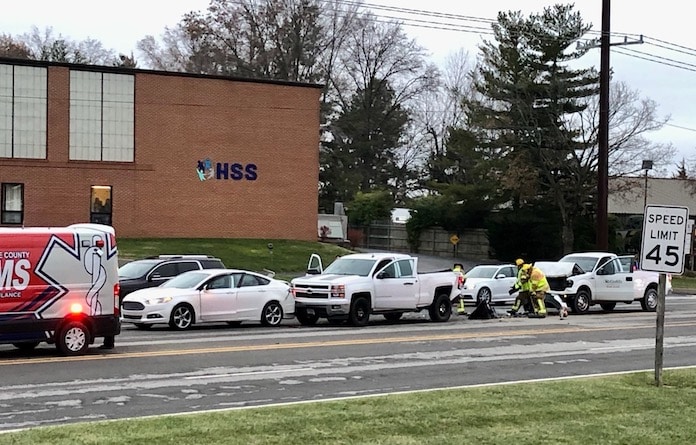 Krystal M. Chamberlain, 38, of Waterloo, is suing Reliable Sanitation of Waterloo and one of its employees for alleged damages following a Dec. 5 traffic crash in Waterloo.
Court documents filed Monday in Monroe County Circuit Court allege Chamberlain sustained "severe and permanent injuries, external and internal, including disability and disfigurement" as a result of the crash.
The suit claims negligence on the part of Reliable Sanitation and employee Kaleb M. Hooten, 19, of Prairie du Rocher, who was operating a company-owned Ford F150 at the time of the crash.
Police said Hooten failed to stop in time to prevent from colliding with the rear of a Chevrolet Silverado driven by Mark D. Grisham, 58, of Waterloo, which in turn struck the rear of a Ford sedan driven by Chamberlain.
Hooten was cited by police for failure to reduce speed to avoid an accident.
Chamberlain is seeking damages on two counts against Reliable Sanitation and Hooten individually in excess of $50,000 for medical costs, damages, and loss of earnings and future earnings.