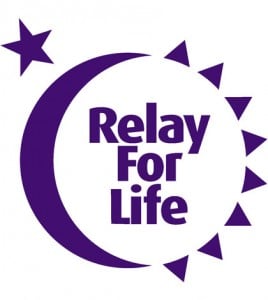 It's unlikely to find anyone in Monroe County or beyond whose life hasn't been touched by cancer.
The annual Monroe County Relay For Life event provides a way to recognize the strength of those who've fought the disease, honor the lives of those who lost their battle, and raise money for research so that someday such events will be unnecessary.
This year's American Cancer Society fundraiser runs from 6 p.m. Friday to 6 a.m. Saturday at Gibault Catholic High School in Waterloo. The theme is "Knock Out Cancer." The public is invited to attend and show their support for the cause.
There are currently 15 teams signed up, but more are always encouraged and there is plenty of time to register. So far, a total of $15,000 has been raised for Monroe County Relay For Life.
This year's goal is $25,000.
"I was diagnosed with breast cancer in September 2007 and have participated in the Monroe County Relay For Life since 2008," local cancer survivor Marcia Mehrtens said. "I feel that the Relay event is not only important to raise funds for can
cer research to hopefully find a cure, but also because it gives participants an opportunity to get together and share their stories of hope and survival and to support each other."
Already, signs of Friday's event can be seen around the county. Organizers encouraged local businesses to decorate their windows with the color purple in keeping with the ongoing fight against cancer. Local cancer survivors will pick the winning storefront and announce the results Friday night.
Jenny Agnew of Dupo, who is one of the organizers for this year's Relay For Life, said she got involved because both of her parents have had cancer as well as one of her aunts.
"It's an important event for my family, so I want to help out as much as possible."
As in past years, the luminaria ceremony will take place at 9 p.m. Different from years past, the survivors dinner took place Tuesday night rather than the evening of the event. Since the Gibault cafeteria is not air conditioned, the dinner was hosted at Human Support Services as a precaution due to the August event timeframe.
Local band "All Tooned Up" will play music from 6 to 8:30 p.m. as part of this year's event, and there will be an appearance from the Waterloo VFW Color Guard. There will also be bounce houses for kids and the Pumpkin Express train ride, as well as a balloon artist and various activities for all ages.
For more information, call 618-223-3690 or email christopher.andrews@cancer.org, or visit RelayForLife.org  and type "62298" in the search bar in the top righthand corner of the page.
(With additional reporting from Corey Saathoff)