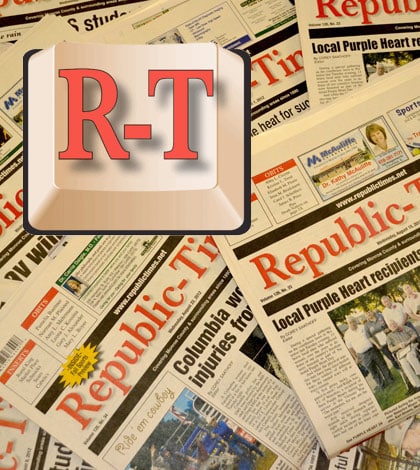 Illinois' top newspapers were honored Friday at the Illinois Press Association's annual convention in Bloomington-Normal. More than 100 daily and non-daily newspapers competed in 36 editorial categories.
The Republic-Times newspaper, covering Monroe County and surrounding areas since 1890, took first place in the General Excellence category for Division B, which represents medium-sized weekly newspapers state-wide.
The Missouri Press Association and Pennsylvania NewsMedia Association judged the more than 2,500 editorial entries.
"Excellent newspaper," wrote the judges. "Loved the layout and design. Filled with news and events community members want to see. Well done!"
The Republic-Times has won several first place awards over the years from the IPA in various editorial and advertising categories, including Best Website (www.republictimes.net) for four of the past six years.