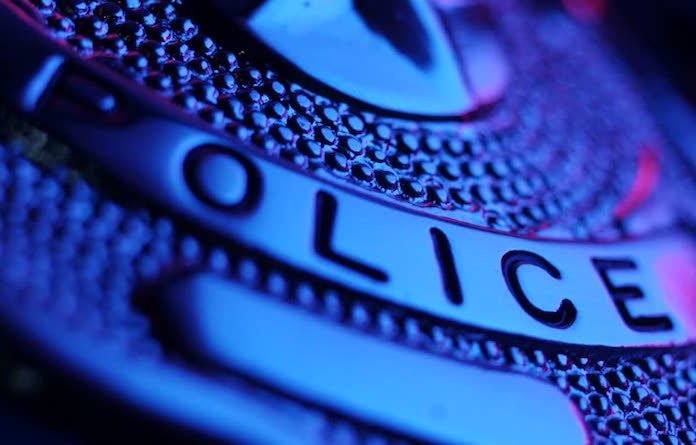 Law enforcement agencies throughout Monroe County have reported a continued return to pre-pandemic activity as 2022 appeared to be a rather average year of policing.
Monroe County Sheriff Neal Rohlfing said the sheriff's department's 11,888 service calls last year was a rather typical figure. The 2021 total of service calls clocked in at 12,369, with over 13,000 calls in 2019 remaining the highest since 2010.
When it comes to traffic stops, the sheriff's department saw a notable decrease from the 2021 figure of 3,390, reporting 2,882 stops last year.
Rohlfing said this decrease is likely due to Illinois Department of Transportation regulations the department enforced somewhat more strictly in 2021.
"We did more of the IDOT safety grant details the previous year than 2022," Rohlfing said. "We've been doing those like the seat belt, speeding vehicles, distracted drivers, people on their phones. We did more of those in 2021."
Compared to 2021, the department's drug arrests were rather consistent. Both years saw 53 methamphetamine arrests while 2022 had 29 arrests for controlled substances – two fewer than the year before.
Rohlfing expressed particular concern for a rising number of fentanyl cases encountered by his department.
When it comes to other arrests, the Monroe County Sheriff's Department was mostly involved in driving violations, with 116 arrests for those driving on suspended or revoked licenses and 45 arrests for DUI.
Rohlfing said numbers were fairly typical in 2022, with the COVID pandemic having little impact and the department largely operating as it did pre-pandemic.
"I think we're back to that," Rohlfing said. "I think we've been there for several months."
The Waterloo Police Department handled 12,573 calls for service, a notable increase from the 2021 total of 11,975.
Waterloo Police Chief Jeff Prosise said that total seemed to indicate a return to pre-pandemic levels, with the number of service calls seeing a lull at the height of pandemic protocols.
"I would say it was typical," Prosise said. "We were definitely down the last couple years just with, you know, not making as many traffic stops, trying to not have as much contact with people during the pandemic."
WPD handled 220 traffic crash reports last year, a slight increase from the 202 seen in 2021.
Waterloo police also saw 27 theft reports, 62 retail theft reports and 14 burglary to motor vehicle reports.
Prosise noted that the number of drug arrests this year – four for meth and seven for controlled substances – has remained fairly low and consistent, though some of these cases do end up going beyond the department's reach.
"The numbers don't always show exactly where we are at with drug cases because we may have an arrest that could be transferred to another agency," Prosise said. "I'm not saying that it should be way higher. I think our numbers are the same from prior years, pre-pandemic."
The Columbia Police Department handled 13,196 service calls in 2022, a marked increase from 12,780 in 2021.
Columbia Police Chief Jason Donjon said that similar to Waterloo, the amount of law enforcement activity in the community seemed to be returning to usual pre-pandemic levels.
"I think just with everything kinda getting almost back to normal, it seems to get back up to where it was before," Donjon said.
When it comes to drugs in the city, the CPD saw a total of 56 arrests last year, a slight increase from 2021.
"I wouldn't say it's our top thing, but anytime you have drugs of that caliber like fentanyl or meth, it's a big issue," Donjon said.
One substantial improvement in Columbia since 2021 is the number of reports of burglary from a motor vehicle. In 2021, there were 39 such reports while 2022 had just 14.
While the city did recently enact an ordinance concerning "handle flipping" – citing those seen checking unattended vehicle doors – Donjon said this offense appears to be going down as a general trend in the region.
"It's really gone down in the last, probably, six months for us," Donjon said. "When I look at the reports and everything not just from our county but St. Louis County and the whole metro area – I'm trying to find wood to knock on – but the numbers all over have seemed to come down as far as checking cars, finding a key in a car, stealing a car."
In Valmeyer, the police department handled 1,106 calls last year – a strong return to pre-pandemic numbers and a sharp increase compared to 2020 and 2021, which both saw service calls number in the mid-600s.
The Valmeyer Police Department also recorded 100 traffic stops, 96 medical calls and a total of 13 arrests.
Valmeyer Police Chief Marty Seitz said it was a typical year for his department with the key exception of a Rock City incident in October.
Four young men were charged with felonies in connection with damage exceeding $100,000 in value caused at the cave business complex.
"Overall it was pretty close to years past in regards to call volume and crime with the one exception being the criminal damage to property crime that occurred at Rock City," Seitz said. "That being said, that investigation went extremely well and, all and all, Valmeyer still remains a safe and quiet town."