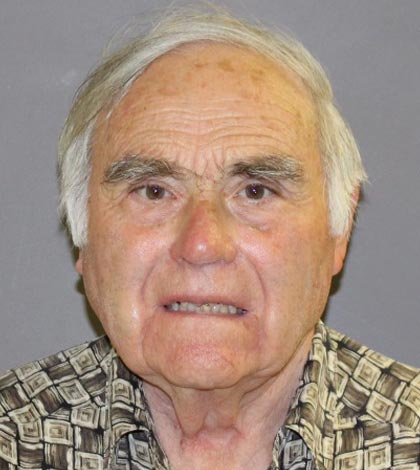 An 84-year-old man charged this week in St. Clair County with attempting to meet with a young girl faces a similar charge in Monroe County stemming from an incident that occurred over the summer.
On Wednesday, the St. Clair County State's Attorney issued a charge of misdemeanor disorderly conduct against John Isom, 84, of O'Fallon. O'Fallon police stated in a press release that on Monday, Isom allegedly approached an 11-year-old girl while she was walking to school there. Isom gave the victim a handwritten note containing $20 and the note indicated his desire to meet with her privately, police said.
Isom posted $200 bond at the St. Clair County Courthouse and was released from custody. A condition of Isom's bond is that he is not to have any contact with minor children.
In July, the Monroe County State's Attorney's office issued a notice for Isom to appear in court on one count of indecent solicitation of a child. Court information states that sometime between June 19 and July 9, Isom allegedly asked a young girl to perform a sex act. It is believed Isom knew this girl through a church in the county. The Monroe County Sheriff's Department investigated the case.
Isom was released on bond for this charge with a pending court date of Jan. 4, 2017, at the Monroe County Courthouse.
Police request that parents discuss this matter with their children and contact them immediately if it is revealed that a child was approached by Isom.