McDermott engineers a career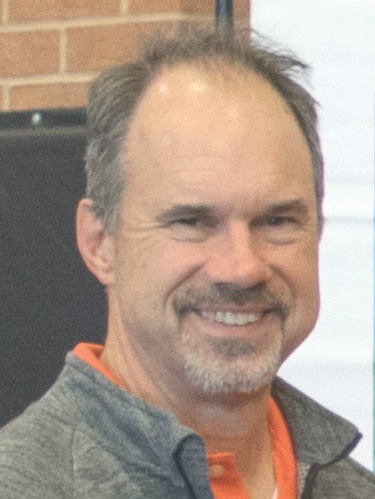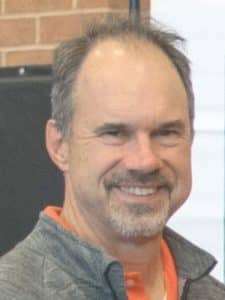 With nearly three decades worth of teaching behind him and numerous students left better off thanks to a commitment to education, Richard McDermott is stepping away from Waterloo High School to enjoy retirement.
McDermott is originally from Cahokia. He attended high school at Althoff and later received undergraduate degrees from Saint Louis University and Southern Illinois University Edwardsville, finding a particular talent in the realm of engineering as well as an interest in computer science.
It was just that talent that started him on the path toward teaching, although he wasn't originally interested in the idea before he really started working with his student peers.
"In my undergraduate degrees, we had a lot of tough courses, and people would keep telling me how well I explain things," McDermott said. "And I always thought I should be a teacher – there are other teachers in my family history. But the notoriously low pay kinda kept me away from the profession, but eventually I just decided that that's what I should do."
After graduating from college, McDermott found himself working at Wesclin High School, serving as a physics and math teacher, though he also managed to get a computer science program going in his five years there.
That class, McDermott said, started out as just an after-school activity. He explained he got it all started given the importance of programming for certain degrees, further noting the good money in technical fields that might lead students to want to get an early start in the area.
"Programming is so integral to everything that anyone doing a technical degree does," McDermott said. "There's a programming thread that runs through a lot of the technical courses, so I really saw a strong need for that."
At some point in McDermott's tenure at Wesclin, then principal Todd Manning moved away to Waterloo High School and sometime later after a position opened up, welcomed McDermott to join him.
McDermott continued his teaching career at WHS, focusing on physics, math – particularly calculus – and computer science.
He also found himself doing some teaching for Southwestern Illinois College, work McDermott said he is especially proud of.
While he taught a few basic math courses at WHS, McDermott specifically mentioned one course he developed and dubbed "Math 911."
That course, he said, was developed as he saw a great many students suffer through and oftentimes fail or drop out of remedial math courses late in their college career, having neglected their math education upon entering college.
"One of the courses I created I like to call Math 911," McDermott said. "It's like, 'Oh my gosh, I'm a senior now. I jacked around as a freshman and a sophomore. I'm taking my life a little more seriously now.' And for those kids, we had no math class for them. So they would go on a math vacation."
McDermott emphasized the importance of such a class which he described generally as a blend of Algebra I and II. While many technical students follow the progression from algebra to calculus, other students attend SWIC for other programs but still need their math credit and thus require a course offering a way to catch up.
Beyond the work he did in the way of developing computer science and math programs, McDermott spoke more generally about his experience with curriculum that saw plentiful changes over the years, noting how dynamic work can be as a teacher.
McDermott offered his thanks to a number of St. Louis physics teachers for entirely changing how he taught some classes.
He also spoke about the benefits he found in a "flipped classroom," with students listening to lectures prior to class and then using class time to work on homework and discuss any issues they might have had with the material.
"You'd see kids just really happy that they were able to derive this equation and understand the rule a lot better mostly just on their own," McDermott said. "That's where you get the real charge as a teacher."
Some of McDermott's colleagues offered praise for him and his many years in education.
Manning commended McDermott for his Math 911 course and, in general, his focus on providing students with opportunities to succeed and grow.
"I didn't feel bad about bringing him over and stealing him from the other district at all," Manning said. "He is exceptionally easy to work with, had lots of great, innovative ideas. The kids and students that had him in class, even though they were difficult classes, just loved him. He just seemed to shine."
Waterloo High School math department head Julie Nold similarly praised McDermott for his many efforts to give students every boost to their education he could.
"The question Richard always likes to ask is 'Are we serving our students?'" Nold said. "I think he thought about that a lot in what he taught class, but he also was really, genuinely invested in what the kids were going to do after high school. He was very concerned that not only were they successful at WHS, but he wants them to be successful in whatever they do once they leave high school as well."
McDermott said he's stepping away from education at this point, as it simply feels like the right time for a bit more freedom.
Though he's looking forward to doing some traveling as well as further pursuing his paragliding hobby, McDermott did express he'll miss his work in the classroom as well as all the interactions with students that kept him in the profession for so long.
"I really enjoyed working with the students," McDermott said. "You feed off their energy, and hopefully you bring good, positive energy to the classroom every day."