Robert Holden
Army Staff Sergeant Robert F. Holden of Columbia would be 67 years old today had he survived the grueling Vietnam War.
Even so, Holden's memory lives on in the hearts and minds of many.
Killed in action nearly 45 years ago when his unit came under rocket attack, Holden's ultimate sacrifice for this country was recognized in a fitting tribute during a nationally televised sport on Sunday.
The Armed Forces Foundation has partnered with Furniture Row Racing to sponsor a different military veteran on the side of their car for each race of the NASCAR season.
On Sunday, NASCAR driver Kurt Busch proudly displayed the "Help Save Our Troops" logo bearing Holden's name on his #78 car during the  Kobalt 400 race in Las Vegas.
"We are proud to have honored Staff Sergeant Robert Holden at the Kobalt 400 in Las Vegas," said Armed Forces Foundation President Patricia Driscoll. "Recognizing a service member that has been killed in action or suffering from Post-Traumatic Stress Disorder helps raise awareness about the issues facing returning service members and their families."
Cameron Cook, who graduated from Columbia High School in 1964 — one year later than Holden — and served in the Navy from 1965 to 1969, was instrumental in getting this long-departed Columbia soldier the notoriety he so richly deserved.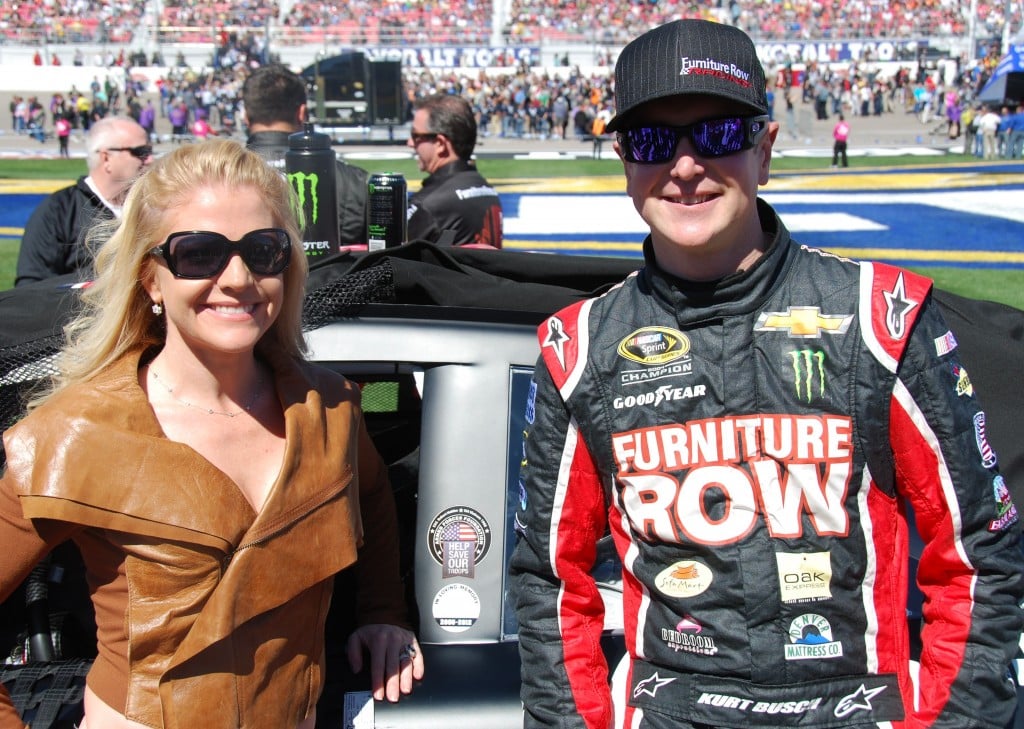 "I knew Bob well," Cook said.
One of Cook's best friends from childhood, Barry Chattillion, mentioned this special program being sponsored throughout the racing season.
"Barry said he tried to get (Bob's) name on the car for the Daytona 500, but was too late," Cook explained. "So I contacted the Armed Forces Foundation contact person."
Some information on Holden's life and military service was shared, Cook said, and the foundation decided to honor Holden on Busch's car in the Las Vegas race.
Some of Holden's relatives and friends got together for lunch and watched the race.
Robert's younger brother, Al Holden, is a longtime Columbia fireman and serves as the city's building inspector.
"(Bob) was well-liked by everyone and his friends have never forgotten him," said Darlene Hoepfinger, who heads up the Robert Holden Memorial Scholarship Foundation.
Hoepfinger said the foundation  awards deserving graduating students of Columbia High School some financial help in furthering their education.
Anyone wanting to donate to this foundation in memory of Holden or another life event may make checks payable to Robert Holden Scholarship Fund, c/o Darlene Hoepfinger, 2827 Progress Ave., Caseyville, IL 62232.
And while Busch finished a respectable 20th out of 43 cars in the Las Vegas race, he was the true winner in the eyes of those who knew who he was honoring.