Lightning strike causes large house fire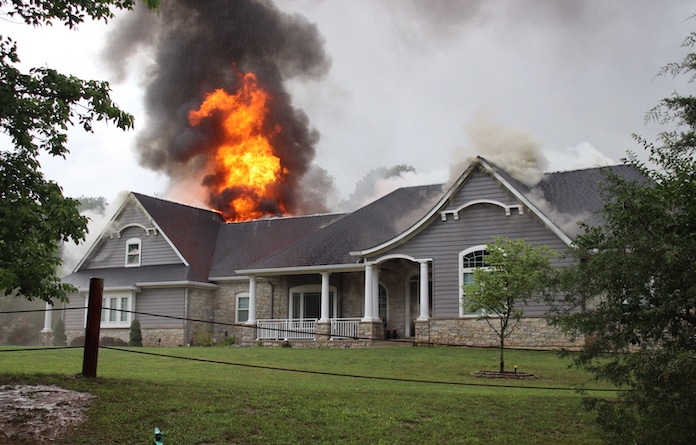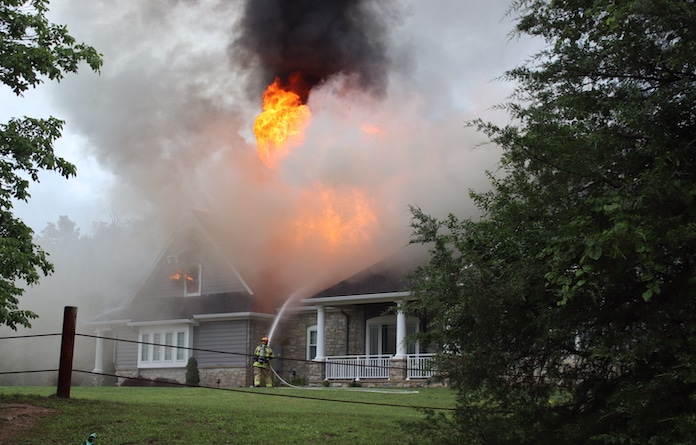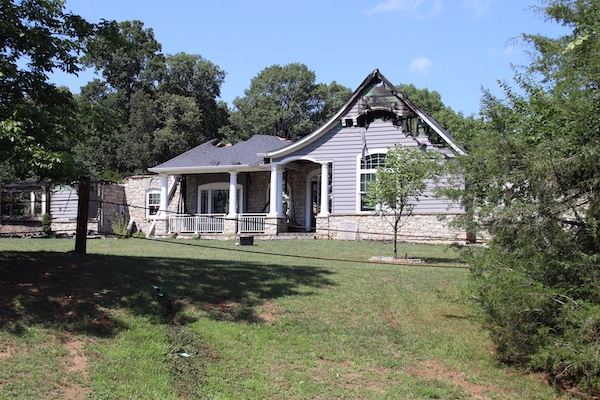 A lightning strike resulted in a large house fire about 10:30 a.m. Thursday in the 3300 block of Trout Camp Road west of Waterloo.
A passerby called 911 to report the incident, and flames were immediately seen shooting from the roughly 4,000 square foot residence owned by Steve Gardner.
The Waterloo, Valmeyer, Columbia, Maeystown and Red Bud fire departments responded to the fire, which resulted in extensive damage to the structure.
The home was unoccupied at the time of the blaze, but a dog was kenneled inside. Waterloo Fire Chief Aaron Shive said firefighters Ben Rongey and Curtis Roever were able to rescue the dog without injury.
Shive said lightning struck the roof of the garage and kitchen area of the residence, which engulfed the entire attic portion of the home.
"I couldn't be happier with our first seven guys who arrived on scene," Shive said of his firemen. "They gave it their all until others arrived."
In addition to Roever and Rongey, other Waterloo firemen first on scene were Andrew Glessner, Mike Ramsey, Alex Rongey, Jeff Davis and pump operator TJ Doerr.
Shortly after the initial Trout Camp Road call, another home was reported to have been struck by lightning in the 1500 block of New Brunswick Drive in Waterloo. A woman inside that home reported the incident, but there were no visible smoke or flames as a result.