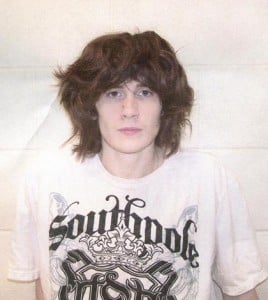 The Columbia man accused in the June 27, 2013 stabbing death of 17-year-old Erin Schneider was sentenced Wednesday in Monroe County Circuit Court to 40 years in prison.
Terms of Jordan Kuykendall's sentencing were agreed upon by both parties and accepted by the presiding judge in this case, Judge Richard Aguirre.
Monroe County State's Attorney Kris Reitz said he had consulted with Schneider's parents prior to today's sentencing and said they were satisfied with the 40-year prison term.
Kuykendall, 22, was offered the opportunity to speak during Wednesday's court hearing but declined, Reitz said.
Last month, the attorney for Kuykendall filed a notice of intent for his client to plead "guilty but mentally ill" to a charge of first-degree murder. He was evaluated by a psychiatrist provided by the state as part of this proceeding.
A conviction on the charge of "guilty but mentally ill" ensures that Kuykendall receives mental care while he is incarcerated.
To read last month's article, click here.