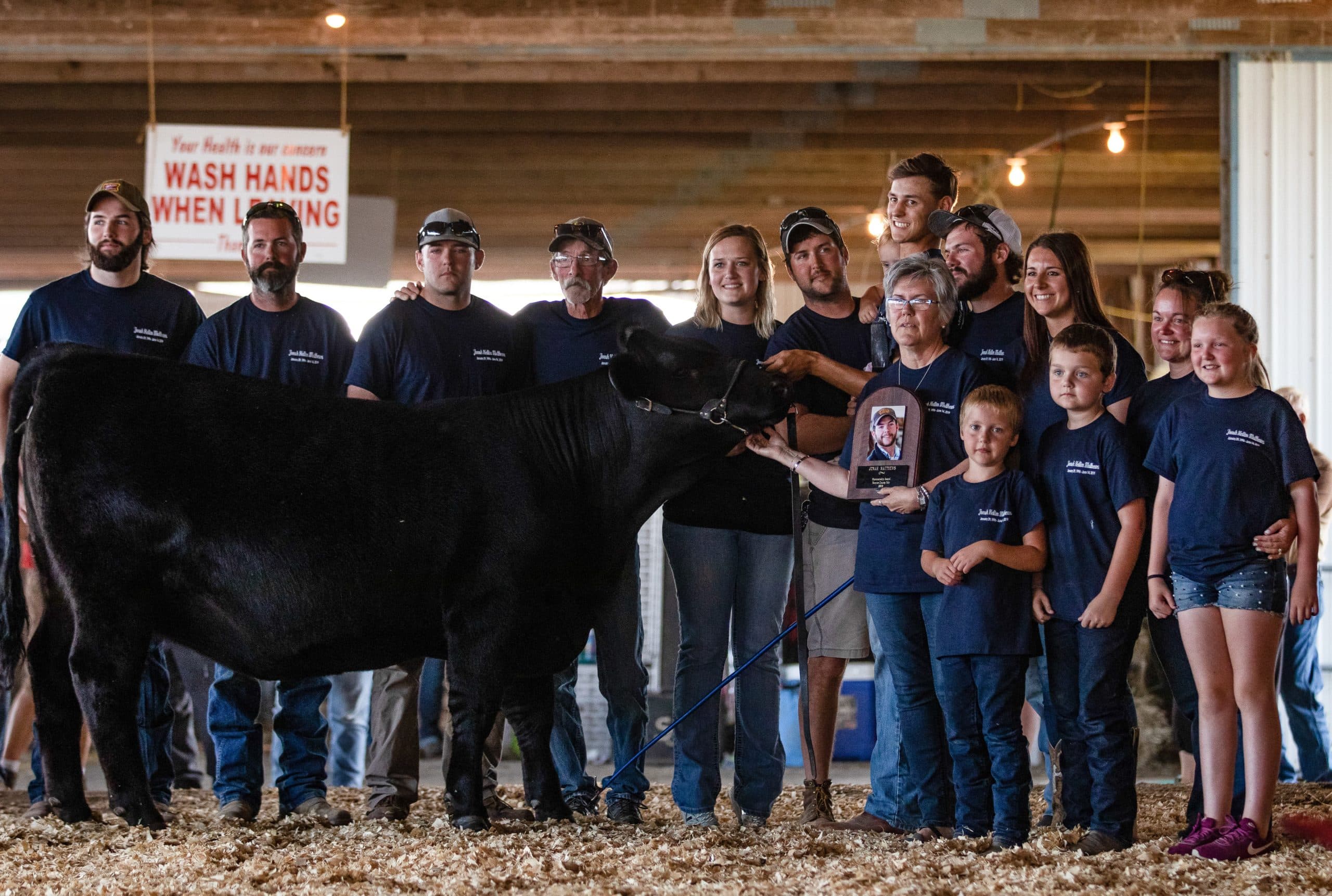 At a time when some individuals are arguing for a renewed focus on trade jobs, a Valmeyer High School graduate is showing how much can be done with those skills.
Isaiah Franke, who also graduated from Career Center of Southern Illinois in May, recently placed seventh in welding at the SkillsUSA National Championships.
"That was cool," the 18-year-old Fults man said. "That was exciting. It wasn't exactly what we were hoping for, but it's the top half at least."
There were 49 other students from other states and Puerto Rico competing in the welding event, which was held in Louisville, Ky. from June 22-26.
More than 6,500 students attended the national event, competing in 103 different fields.
SkillsUSA is a United States career and technical student organization serving more than 395,000 members.
Franke has participated in several SkillsUSA events through CCSI, which he has attended for the last two years while simultaneously going to Valmeyer, splitting time between schools.
He decided to go to CCSI because his high school did not provide the classes he wanted.
"Valmeyer don't really offer any hands-on classes," Franke noted.
Franke said he decided to pursue a welding career because he has been exposed to it already.
"That's just kind of what I was interested in," he said. "I've been around it at home."
While at CCSI, Franke was no stranger to success.
In addition to his top 10 finish in this national event, Franke won the SkillsUSA state competition for Illinois.
"That was cool because my junior year I got third," he said. "So we were kind of coming back for first this year."
Franke has also won the Tulsa Welding School competition and Midwest Welding Tournament in Indianapolis, Ind.
"He is just a fantastic student," CCSI welding instructor Gary Miller said of Franke. "He is one of the best students that I've ever had, just every day wanting to get better than the previous day."
Miller said the judges at the events, who are all certified welding inspectors, look for a variety of factors like uniformity, weld size, defects and appearance.
Miller said Franke excelled in all those aspects at the national championships.
"He did excellent," Miller said. "All his welds were solid. He had everything fit up right. He finished every project, and a lot of students don't get done."
Franke said he was nervous heading into the championships, though that was lessened by being there the year before.
Once he began welding, however, he got into a groove.
"I thought I was doing pretty good," he recalled. "Just kind of seeing how other guys were doing, I thought I was doing above average."
With all those trophies and high finishes under his belt, Franke is now working as a traveling pipe welder.
Currently, he is working at a Navy shipyard in Wisconsin.
Franke said he is not sure how long he wants to continue this job, but he does want to pipe weld for some time.
No matter what he does, Miller said Franke will be successful.
"He's going to do fantastic," Miller said. "He's got the determination, the drive and he's always working."