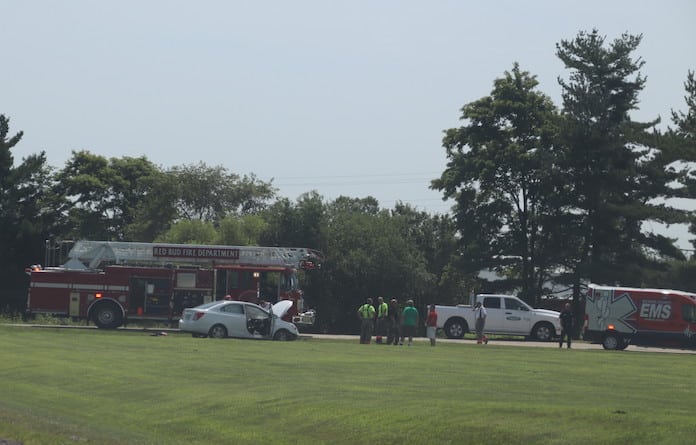 The Monroe County Sheriff's Department, Monroe County EMS and Red Bud Fire Department responded shortly before 11:15 a.m. Friday to a one-vehicle crash with injuries on Route 3 near Old State Route 3 just north of Red Bud.
The driver of the white 2016 Chevy Sonic, Emily M. Reeder, 23, was transported to Red Bud Regional Hospital for what was described as a leg injury.
Reeder told police she attempted to pull onto Old State Route 3, but was driving too fast to make the turn. Her car went off the roadway on the left, struck a curb, went into the air, and came down and struck a ditch.