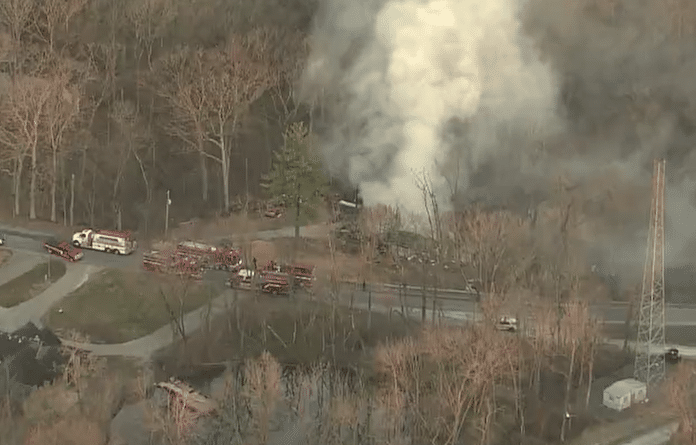 Six departments tackled a fire early last Wednesday morning that destroyed a residence at 1635 Imbs Station Road east of Dupo in rural St. Clair County.
The call went out for the Columbia Fire Department to respond about 6:10 a.m., with the Millstadt, Waterloo, Prairie du Pont, Dupo and Cahokia fire departments eventually requested for assistance.
The residence, described as a double-wide trailer, was fully engulfed upon firefighter arrival.
"The man inside smelled something burning and got out," Columbia Assistant Fire Chief Jim Broshears told the Republic-Times.
The male occupant of the residence was not injured, and the American Red Cross responded to provide assistance for the displacement from his home.
Broshears said small explosions took place during the blaze due to possible ammunition and various aerosol cans popping from the heat.
Fire officials learned that a space heater was operating inside the residence at the time of the fire, but an official cause was undetermined.
"Everything was burned so badly that it was hard to tell exactly how it started," Broshears said.
Firefighters cleared the scene by about 8:15 a.m.