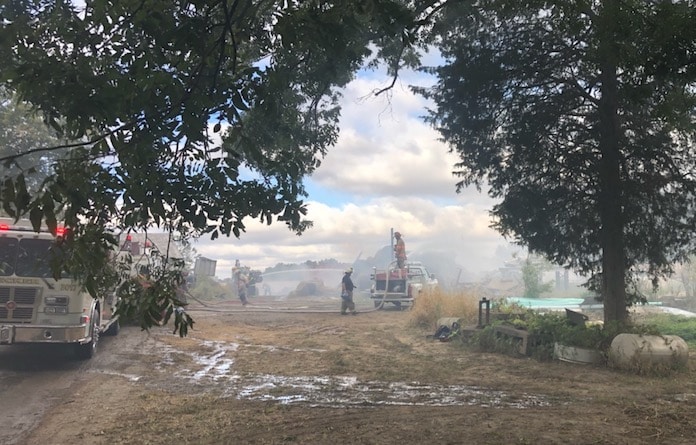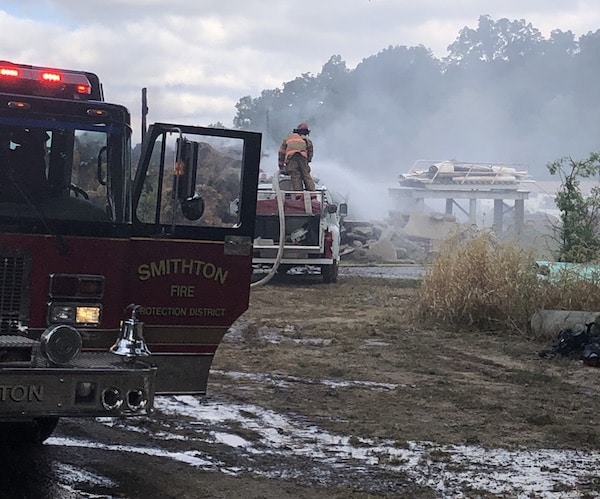 Firefighters from five local departments battled a large hay barn fire near Floraville on Sunday morning.
The fire occurred at 4157 Waterloo Road, the property of Vic Klein, shortly before 9 a.m. Responding agencies included the Hecker, Waterloo, Millstadt, Smithton and Red Bud fire departments.
Firefighters were seen pouring water on several large round hay bales that were stored in a barn on the property. The barn, which was full of hay bales, was engulfed in flames upon the arrival of Hecker firefighter Mike Karban, who was first on scene.
The barn was a total loss. The cause of the fire is unknown at this point, Karban said.