Fire destroys house in Hecker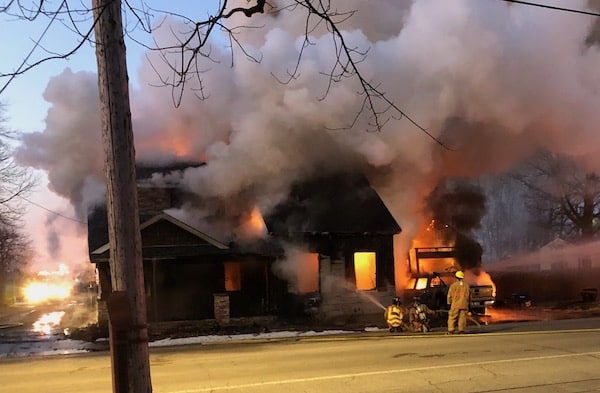 The Hecker and Red Bud fire departments responded about 6 a.m. Tuesday to a structure fire at 130 W. Monroe Street next to the Hecker Post Office.
The house was fully engulfed upon arrival. Firefighters worked the scene until about 1 p.m.
The fire was called in by a neighbor. The owner of the home, Chris Egner, was the lone occupant and was able to escape the fire without injury. The house is a complete loss. Egner's two dogs were also rescued from the home, but his pet macaw perished in the blaze.
The Illinois office of the state fire marshal was called to the scene.
"We didn't see anything unusual, it is just the standard procedure for our department to contact (the fire marshal," Hecker Fire Chief Kevin Biffar said.
Biffar added he was not sure if the fire started inside the home or outside in a nearby garage or vehicle.
Egner's sister has set up a site where people can donate to help him in his time of need. To contribute, click here.