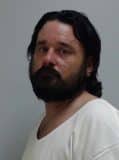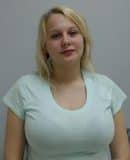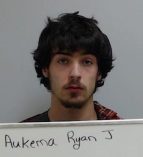 A Monroe County man and his daughter were apprehended Friday in Madison County following nearly a month on the run from an alleged armed robbery that occurred at Sunset Motel in Waterloo.
Dennis W. Cooley, 37, and Candice D. Cooley, 18, both of Columbia, were taken into custody by Maryville police and transported to the Monroe County Jail in Waterloo on felony armed robbery charges. Both remain in jail, Dennis on $250,000 bond and Candice on $100,000 bond.
Their partner in the alleged April 28 incident, Ryan J. Aukema, 18, of Columbia, was arrested and charged in the case earlier this month. He also remains in the county jail on $250,000 bond.
Waterloo police said the robbery occurred about 3 a.m. April 28 at Sunset Motel, located on South Market Street. Aukema and the Cooleys allegedly brandished a firearm and stole cell phones, watches and other belongings from multiple victims aged in their teens.
The incident was not reported to police until about seven hours after the alleged crime occurred. No injuries were reported in the robbery.
"It appears that the parties involved knew each other," Waterloo Police Chief Jim Trantham said.
In 2015, Dennis Cooley was placed on 30 months of probation for felony unlawful restraint. Charges of aggravated criminal sexual assault and aggravated domestic battery filed in connection with that case were dismissed.
In 2014, Aukema was placed on four years of probation and ordered to perform community service for felony robbery following a November 2013 incident at Meadowridge Park in Columbia, during which a bong used for smoking marijuana was stolen from two young individuals.