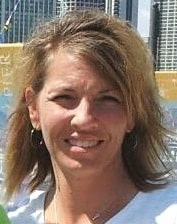 The ex-wife of Columbia's former police chief has dismissed her federal lawsuit against the Columbia school district.
Carla Edwards, who in November was awarded a $150,000 settlement from the city of Columbia stemming from a similar lawsuit filed in federal court, decided to drop her subsequent lawsuit against the school district. She remains employed as an elementary school teachers aide in the district.
"The suit was dismissed without prejudice at this time, subject to refiling should additional information come forward as to former Chief Edwards' providing the phone records to the school district," said attorney Russell Watters, who represents Carla Edwards.
On Nov. 17, Carla Edwards filed a 10-count complaint in federal court, alleging unnamed school district employees violated her Fourth Amendment rights, the federal Stored Communications Act, and the state's eavesdropping statute. At some point in October 2015, her filing claims, Joe Edwards — while acting as Columbia's police chief — compiled information based on private communications he obtained by unlawfully accessing a cell phone owned by the plaintiff, and while in uniform provided it on a thumb drive to various school district employees in positions of authority.
Unnamed school district employees took possession of and accessed this cell phone, the filing alleges, and used this information to contact local and state public agencies, including the Illinois Department of Children and Family Services, "in order to embarrass and institute investigations into the plaintiff's private matters and family in an attempt to adversely affect her employment status."
Carla and Joe Edwards officially divorced in October 2014; they continue to battle for custody of their twin teenage daughters.
"This case has never been about accessing an employee's personal cell phone," Columbia school superintendent Dr. Gina Segobiano clarified with the Republic-Times. "This case focuses around a student's personal cell phone that was registered to and bill paid by the plaintiff."
Both of the Edwardses' daughters are students at Columbia High School.
Segobiano confirmed Carla Edwards' request for dismissal, which came shortly after the school district had filed a motion to dismiss in the case.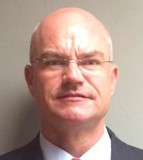 "We expect the judge to approve her request," Segobiano said. "It is clear that our school district employees did not violate any state or federal laws and that Ms. Edwards' lawsuit was filed without any basis in fact or law. At no time did any administrator or staff member access, search, or download any private messages from a student's personal cell phone.""
Segobiano added that school district attorneys submitted compelling evidence in its motion "to demonstrate that the (school) district and its employees did not illegally or wrongfully obtain any phone records from Ms. Edwards' cell phone."
In the suit against the city, Carla Edwards alleged her ex-husband used police resources and technology known as "spyware" to unlawfully access her cell phone to obtain private communications such as texts and emails in September 2015.
Joe Edwards tendered his resignation as chief to the Columbia City Council in May.