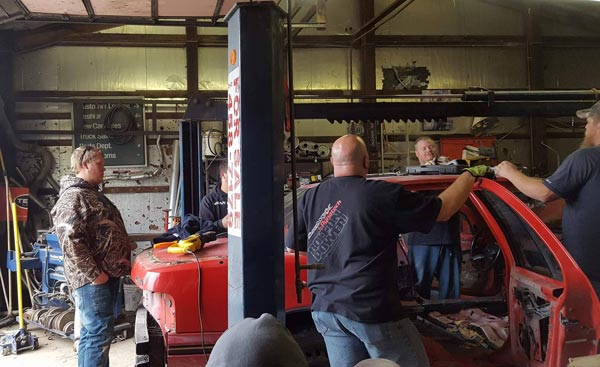 Kolton May lay dazed in his hospital bed with steel rods protruding from his legs, unable to recall the catastrophic events that brought him there in the first place.
The 20-year-old Fults resident's mom, Kathi, fidgeted nervously in the waiting area for three hours next to her husband, Kenton, who admittedly didn't quite grasp the severity of the situation.
"You don't understand," she said to him, beginning to lose her composure. "They don't bring you here unless it's serious."
"And it was serious," she later told the Republic-Times.
More than 20 fractures — including his vertebrae, pelvis and femur — 30 days in the hospital, and several surgeries later, Kolton is just beginning to recover. The cause of his injuries was a Feb. 27 rollover crash on Kaskaskia Road near Fults.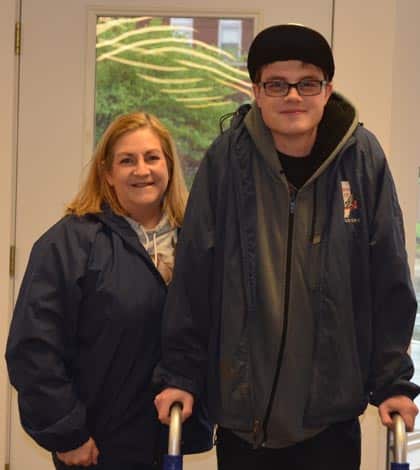 "It was bad, but it could've been worse," Kolton said.
"Yeah, it could've been worse," Kathi agreed. "You could've gotten paralyzed."
"Or died," he added.
She shuddered at the possibility. Instead, he will need to wear a plastic cast over his chest and stomach for perhaps another month. Kolton will also move around with a walker for the next three to six months.
However, when Kolton's parents first came to see him at the hospital, his main concern was whether he would be able to drive in the demolition derby at the Monroe County Fair. He has been a demo derby participant the past four years.
"I love you guys," he smiled. "Mom, do you think I'll be healed up in time to run in the fair?"
"Oh, I don't know," Kathi replied nervously. "We'll see."
"No!" Kenton barked, not wanting to sugarcoat it.
But some friends in the demo derby community have rallied around Kolton, doing what they can to provide support. This group has agreed to put together a derby car from one of Kenton's old cars and raffle it off to be used in this year's Monroe County Fair demo derby set for July 28.
"This fundraiser is the perfect one for him," Kathi explained. "And we've been receiving (donated car parts) from all over."
Tony Brellinger, an experienced demo derby runner, is one of those helping to put the car together. The car will have Kolton's number 19K on it — with a focus on safety for the winning driver. Brellinger echoed Kathi's sentiment that the community has shown quite a bit of generosity.
"So many people caught wind of (the idea) and wanted to help build the car and donate," he said. "There's lots of hands in it now. It's not just me."
Brellinger explained that the raffle winner can either enter the derby or choose an experienced driver to use the car. Additionally, the group raffling the car can also provide an experienced derby driver to ride in the passenger seat with the winner. The driver must provide a helmet.
"(The raffle idea) makes me feel good with all the friends I have," Kolton said. "It's going to turn out good. It's going to be a good time for anyone who wins it."
Raffle tickets cost $5 each, $20 for five or $100 for 30 tickets. Brellinger said 4,000 tickets are available for purchase, with proceeds going to Kolton's medical bills.
To purchase a ticket, send money via PayPal to Dana.Brellinger@gmail.com under "Friends/Family." More information is available at facebook.com/KoltonMayRaffleCar.
"It was real upsetting to see Kolton get hurt like that," Brellinger said. "I can't imagine having to face that amount of medical bills at that age.
"You hate to see when things like this happen in the derby community, but when it does happen, you try to gather together, pick each other up and dust each other off."