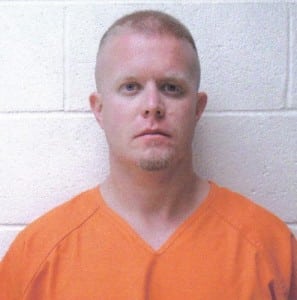 Following a seventh day of witness testimony, the prosecution concluded its case against accused murderer Christopher Coleman Tuesday afternoon in Waterloo.
"Your honor, the state rests," Monroe County State's Attorney Kris Reitz announced to Judge Milton Wharton at 3:25 p.m.
After a brief meeting at the bench with all attorneys involved, Judge Wharton advised the jury that defense arguments will be brief on Wednesday, and there's a chance they may begin deliberations Wednesday afternoon or Thursday morning.
The defense will argue its case before the jury decides if Coleman is guilty of murdering his wife, Sheri, and sons, Garett and Gavin, inside their Columbia home on May 5, 2009.
Reitz has said he intends to seek the death penalty should Coleman be convicted.
The two-year anniversary of the murders is Thursday.
Last week, jurors saw racy photos and videos of the defendant "being bad" with his mistress, contrasted by world-famous televangelist Joyce Meyer's video testimony shown later on the same screen.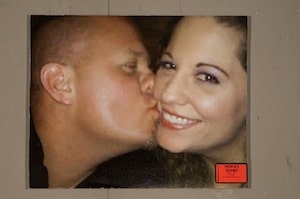 So goes the Coleman trial at the Monroe County Courthouse: chock full of sex, religion and murder.
Right out of the gate, jurors chosen from Perry County were shown graphic photos of the strangled victims in their beds and spray-painted obscenities on walls last Monday.
Their week ended with Coleman's former employer testifying to Coleman's hard work and dedication as a high-paid traveling security chief for Joyce Meyer Ministries.
In between was a lengthy police interrogation video of the defendant and then sexcapades with his wife's "best friend" from Florida — topped off by the mistress confirming their affair on the witness stand while wearing the ring he gave her.
Here is a recap of trial proceedings from last Wednesday through Tuesday.
Wednesday
Last Wednesday, the playback in court of an interview recorded at the Columbia Police Department the day of the murders that began the afternoon before was completed.
The video shows Illinois State Police Sgt. Dave Bivens and then-Columbia police detective sergeant Justin Barlow suspecting Coleman within hours of the murders.
Bivens says he doesn't believe Coleman's contention his wife was alive when he left home at 5:43 a.m. that morning.
"My gut has never been wrong, and I have no reason to believe it's being wrong now," Bivens says. "The physical evidence does not lie."
"She was alive! She was laying there right beside me," Coleman replies defiantly.
Last Tuesday, well-known forensic pathologist Dr. Michael Baden said that factors such as advanced rigor mortis, lividity and body temperature lead him to believe all three victims were deceased before 5 a.m. and probably around 3 a.m.
Coleman initially denied having an affair with Lintz in the interview, but admitted Sheri was sometimes jealous about him communicating with her.
After police tell Coleman they had already spoken with Lintz in Florida, Coleman admits the affair.
When asked by police why he had been lying to them, Coleman replies that he didn't want his father to find out.
Rev. Ron Coleman is the pastor of Grace Church Ministries in Chester.
During an interview break in which officers leave the room, Coleman is also seen looking through Bivens' notes.
The video also shows Barlow pressing him for answers throughout the six-hour interrogation.
Barlow, now serving as a deputy U.S. Marshal in Iowa, is the same person Coleman roused out of bed as a neighbor early on May 5, 2009, to conduct a welfare check of his home.
Barlow tells Coleman in the police video that he used to see his two boys playing in the yard.
"I found their bodies," Barlow says.
The video, which began with Coleman crying with his head down in lap, ends more than six hours later with him wearing a thin white sheet after disrobing for investigators to execute a search warrant.
While Barlow and Bivens pressed for answers, Coleman didn't sway from the original timeline that his wife and sons were alive when he left for the gym that morning.
He doesn't ask on tape how they died, nor does he ask how entry was gained into the home.
Investigators also told Coleman they thought his DNA was found under one of the victim's fingernails.
"No matter what, this is going to eat you like a cancer," Barlow says to Coleman. "The only way to get rid of that is to open up and talk to somebody."
"I don't know what else to tell you," Coleman repeats throughout.
"We know the who, the what, where and when," Barlow says. "We just don't know the why."
Barlow asks Coleman in the video what should happen to the person responsible for these murders.
"They should be put away," he said.
When asked if he was taking any drugs, Coleman said he was using Xenedrine, a weight-loss supplement.
Bivens also points to the fact Coleman is a security chief for a very important religious figure and trained to protect others from danger.
"I'm not buying that someone was sitting in the bushes and you didn't notice," Bivens says.
"I didn't see anything," Coleman replies.
"Because nothing was there!" Bivens counters. "You were involved in this."
Some minor drama unfolded following Wednesday's proceedings, when Barlow accused Coleman's brother, Brad, of mouthing a threat at him from the front row of the audience as he sat on the stand.
Judge Milton Wharton swore both men in on record to give their sides of the story.
Barlow said he thought Brad Coleman mouthed the words "you're dead" in his direction.
Brad Coleman told the judge he whispered "I don't believe him" to his wife during Barlow's testimony.
Judge Wharton cautioned him that intimidating a witness is a serious crime, and warned him not to make gestures in court.
Both men met privately in a small side room following the disagreement, and the situation was resolved without further incident.
Thursday
Escorted from her Columbia hotel room in a police patrol car, Tara Lintz arrived at the courthouse early Thursday afternoon to a swarm of media and general onlookers.
During her 20-minute testimony, Lintz told prosecutor Reitz she was "best friends" with Sheri since meeting her at the Florida high school they attended.
Lintz testified the affair with Coleman began in November 2008, and became physical in December 2008 when Coleman was on security detail for Joyce Meyer Ministries in Orlando, Fla.
Asked by Reitz how often the two communicated from that point, either via email, phone or text, Lintz said "constantly" and "all the time."
She said they professed their love for each other often, as well.
Lintz said she traveled to Arizona and Hawaii to stay with Coleman while he was on business during these periods.
Prior to her testimony, during one video played to a computer expert in court (but not shown to the jury), the expert described a video shot in Hawaii of a naked Coleman prancing around a hotel room and panning over to a naked Lintz on the bed.
At one point in this video, Coleman says "There's the shower we had sex in the other day."
The two had talked about marriage, Lintz testified Thursday, but "divorce had to come first."
Coleman had even purchased promise rings for the both of them; Lintz then showed to Reitz she was wearing her promise ring in court that day.
Lintz said Coleman had told her he and Sheri were no longer having sex at this time, and that he slept most nights on a couch in the basement.
Lintz even said Coleman told her he planned to serve Sheri divorce papers on May 4, 2009, but a typo delayed that process to May 5 — the same day Sheri and the couple's two sons were found dead.
Under defense questioning, attorney Bill Margulis asked if Lintz had access to any of Coleman's computers. She said yes, but "could never remember his passwords. I always had to ask."
Lintz also admitted she went on a cruise with another man during this six-month affair with Coleman.
Lintz first learned of the murders from Coleman's father, she said, adding she and the defendant even exchanged text messages during his May 5 interrogation at the Columbia Police Department.
Another Florida woman, a former friend of Lintz, Elizabeth MacNeil, testified briefly on Thursday that she went out to eat with Coleman, Lintz and others in Florida in late December 2008. It was her understanding the two were "a couple," she said.
Police computer forensics specialist Ken Wojtowicz testified prior to Lintz, saying Blackberry smart phones and laptop computers of Coleman and Lintz were examined.
Several hundred explicit materials involving the two were found, including videos, photos, emails, text messages and other online communications.
In addition to racy photos and videos of each other sent between the two (some of which were shown in court, edited), Wojtowicz said he was able to retrieve an electronic file named "Tara" that Coleman apparently kept to help remember important details of Lintz.
Among those were her birthday, ring size, favorite flowers, jean size and the "day that changed my life (Nov. 5, 2008)." Other details listed included two of Lintz's sexual fantasies, and their hypothetical future daughter's name (Zoey Lynn Coleman).
Thursday morning, the defense cross examination of detective Barlow focused on how many suspects police pursued early in the investigation.
"One of the suspects you looked into was Chris Coleman's brother?" defense attorney Jim Stern asked. Barlow replied that police questioned Keith Coleman, a resident of Arkansas, verified his alibi, and said he did not rise to the level of a viable suspect.
The defense also tried to paint a picture to the jury of Coleman as a religious man active in church, a Marine Corps veteran and a philanthropist active in Kurt Warner's local charity.
Friday
The defendant mostly held a hand across his forehead and looked down during the playing of explicit materials Thursday.
In contrast, Coleman shifted his body toward the screen and watched Meyer's video testimony intently on Friday.
Coleman was also more noticeably upbeat in court, smiling multiple times during chats with his legal team and while looking over at his parents and brother sitting in the audience.
Per an agreement made with the court, Joyce Meyer and her son, Dan, of Joyce Meyer Ministries provided videotaped testimony back on April 6 to be played at trial.
On playback of that video in court on Friday, Joyce Meyer said she'd known Coleman "since he was a little boy," as his parents would take him to her conferences.
He then became an employee of her ministry, eventually rising to the rank of security supervisor with a $100,000-per-year salary.
Joyce Meyer testified she was not aware Coleman was having an affair, but did know of marital problems.
The defendant told Meyer late in 2008 that Sheri"was controlling" and "no matter what he did, she wasn't happy."
The ministry requested they go through counseling, which they did.
Meyer then explained on video her ministry's employment policy on divorce and extra-marital affairs. She said some of her employees are divorced, and that each situation is handled differently according to circumstances.
If it was known by the ministry Coleman was having an affair — or got a divorce due to an affair on his part — it "could have definitely affected his job" with Joyce Meyer Ministries, she said.
"It wouldn't have been the divorce so much as the immorality," Meyer testified.
Meyer also admitted she noticed Coleman "wasn't as attentive to his duties" in April 2009, and saw he now carried a personal cell phone in addition to his company one.
She also found it "unusual" when he requested to stay in Florida a few days after a conference ended to spend time with a female friend of his wife.
On May 4, 2009 — the day before the murders — Coleman called Meyer to ask for and received the day off because he wasn't feeling well. Meyer said it was the only time she had ever recalled Coleman calling her to request a sick day in 11 years.
Another religious figure testified Friday. Pastor Jonathan Peters of First Baptist Church in Columbia said he was called May 5 to serve as a Columbia Police Department chaplain and offer prayer to Coleman outside his home once the bodies were found.
Peters said that when he arrived, Coleman was sitting on his driveway.
"I knelt down by him and told him his family was dead," Peters testified.
The pastor described Coleman's reaction to this news as"stoic" and quiet, "absolutely not hysterical."
The two retired to an ambulance outside the home, the pastor testified, where they prayed together and waited with police and EMS personnel until Coleman's family and Joyce Meyer arrived.
Peters said he and Columbia police captain Jerry Paul observed large scratch marks on Coleman's right forearm at this time, and asked him how he got them.
Coleman replied then that he "didn't know how that happened" and quickly changed the subject, Peters said.
Shortly after this exchange, the pastor said he remembers Coleman punching a padded gurney in the ambulance with his right fist. During a police interview later that day, Coleman said he got the abrasions from the gurney.
The pastor testified that was "impossible," because he noticed the injuries beforehand.
Day five of the trial started with more crime scene photos shown in court of the three victims in addition to a video taken by a crime scene technician of the bodies in their beds.
Among the photos were two of Coleman's right arm showing large scratch marks.
Just before lunch, some friends of the late Sheri Coleman testified she told them Chris wanted a divorce in late 2008.
They said Sheri told them she and the young boys were "keeping him from his destiny" and in the way of his high-paying career.
One friend, Meegan Turnbeaugh, said that in late 2008, Sheri texted that Chris "beat her," which drew a loud objection from defense attorney Bill Margulis.
All attorneys approached the bench, and Judge Milton Wharton advised the jury this statement would be stricken from the record.
Stephanie Jones, who knew Sheri from working with her at Destiny Church in South County, shared texts exchanged between the two in late 2008.
"Can you pray for me?" one of Sheri's texts to Jones reads.
"Of course, friend. What's up?" Jones replies.
"Chris wants a divorce," Sheri texts back, adding later, "He said me and my kids are in the way of his job."
Monday
Day six of the Coleman trial included testimony from Illinois State Police forensic scientists, a cell phone service engineer and window test lab manager.
In the morning, ISP forensic scientist Melody Levault testified that hairs found under Gavin's arm are consistent with that of his mother and indicate "force had been used to remove" them from Sheri's head.
Another ISP forensic scientist, Michael L. Brown, testified that male DNA consistent with Coleman was found under Sheri's right fingernails. Brown cautioned that people shed skin cells every day and it could have come from "casual contact."
Police asked Brown to test a satellite dish on the property for possible DNA, due to Coleman saying he may have received scratches observed on his right arm from fixing the dish.
Not enough DNA was found on this dish to warrant further testing, Brown said.
Brown said of all the DNA evidence collected, none of it could be attributed to anyone other than a Coleman family member.
ISP forensic scientist Thomas Gamboe Jr. tested footwear impressions collected in and around the Coleman home. He testified that all footwear impressions collected, including two from the basement floor next to the window Coleman alleges was the point of entry, are consistent with boot impressions left by police who were called to the scene.
One mystery impression tested from the basement had a wavy pattern, Gamboe said, and could have been left by a shoe or something such as a child's toy.
Rick Sawdey, a test lab manager for MI Windows and Doors, said he was asked to analyze the basement window found open in the rear of the Coleman home on the day of the murders.
He testified the window had not been forcibly opened from the outside at any point, and no damage was seen to its forced entry resistant plate or lock.
Following a lunch break, James Kientzy, AT&T network director of planning and engineering for mobility, testified about the locations from which Coleman made several calls on his cell phone the morning his family was found dead.
"We were able to look up the serving sector. You get a general direction from the tower where the call was placed," Kientzy explained to the court under questioning from Reitz.
Coleman made six phone calls the morning his wife and sons were strangled in their Columbia home. The first, at 5:43 a.m., was made as he was leaving their subdivision to allegedly make sure his wife and kids were getting up for school.
He called home again about 45 minutes later from the gym in South County where he had gone to work out. Another call followed about 10 minutes later from a location in the area of I-270 in St. Louis — the route he took home from the gym.
It' the next three calls that are proving to be the most troublesome for Coleman's defense.
One was placed at 6:43 a.m. from the Jefferson Barracks Bridge to Barlow's cell phone.
In that call, Coleman asked Barlow to walk over and check on his family since he had been unable to reach them all morning. He allegedly told Barlow he was crossing the bridge and would be at home shortly.
But 10 minutes later, Coleman made another phone call, and the location of the tower from which it was transmitted indicates Coleman was not headed directly home after crossing the bridge.
According to Kientzy, that call was placed farther north near Dupo, which is not along the route Coleman would have taken from the bridge to his home if in a hurry.
A call five minutes later showed Coleman was finally approaching his family's home.
Defense attorney Bill Margulis tried to show it is impossible to determine the exact location from which a cell phone call is being made using only information made available to police by AT&T.
Kientzy clarified that while he could not say within a matter of feet where Coleman was when he made the calls, he could determine with certainty the area.
Kientzy also said he checked records of tower outages and overloaded sectors that could have caused a phone call to be serviced by a tower farther away from the phone's location.
"I found no evidence of that whatsoever," he said.
Furthermore, he added, had that particular call been bumped to another tower, it would stayed in the area north of Columbia.
The second witness of the afternoon was Ken Wojtowicz, a computer forensic specialist who first testified Thursday about images and files retrieved from the computers and Blackberry cell phones of Coleman and Lintz. His new testimony centered on the email address from which threats to Coleman, former employer Joyce Meyer, and members of Meyer's family were sent.
Seven threatening emails were sent from the email address"destroychris@gmail.com." In the emails, the author berated Meyer, threatened Coleman and said his family would be killed.
Wojtowicz was able to determine through internet protocol addresses provided by Google through a subpoena, as well as other information, that each of the threatening emails originated from Coleman's laptop.
On cross-examination, defense attorney John O'Gara explored with Wojtowicz the idea the emails could have been written and sent with the use of remote access software, which could allow an outside person to access a computer and even send items from it, via their own computer.
Wojtowicz said that while he did not specifically search Coleman's laptop for remote access software, he did not find any while he was examining it.
O'Gara also asked Wojtowicz about the possibility a virus or malware could have allowed someone to gain remote access to Coleman's computer and operate it.
Wojtowicz said that such viruses do exist, and he did not check the laptop for them. But because of the IPAs provided by Google that were associated with the email threats, and the fact that the times at which they were sent corresponded with times Wojtowicz could determine Coleman was on his laptop, he believes a virus or malware did not play a part.
Tuesday
Denise Smith, custodian of records for Google based in Mountainview, Calif., was the first witness of trial day seven. She testified that Google received two subpoenas and one search warrant regarding the email account "destroychris@gmail.com."
The second witness of the day was Dr. Marcus Rogers, a professor of computer forensics for Purdue University. He testified about analysis he performed on a Dell laptop and a work computer used by Coleman, as well as the computers and electronic devices of other family members and Coleman's mistress.
He was tasked with determining if the threatening emails sent to Coleman, Joyce Meyer and members of Meyer's family were sent from Coleman's Dell laptop.
"Because of the internet protocol addresses and the fact that the IPAs were found in the event log, it was the Dell laptop that sent the emails," Rogers said.
When asked by Reitz if it was possible Coleman's laptop was remotely accessed to make it look as though he had sent the emails, Rogers said it was unlikely.
"In order for that computer to be turned on, it has to physically be touched," he said.
Later in the day, famed linguistics professor Dr. Robert Leonard of Hofstra University testified that typed threat letters and emails and graffiti found in the home share a "series of similarities" when compared with 226 emails authored by Coleman and a 15-page instant messaging session between Coleman and Lintz.
Among the similarities observed, Dr. Leonard testified, are contraction patterns, fused spellings, apostrophe reversal and a "You/U" spelling variation.
One of the most unique instances of a fused spelling in this case, Leonard said, was Coleman's use of "goodtime" instead of "good time" in the known writings. The same such occurrence appears in at least one of the threat letters.
Coleman would also misplace apostrophes uniquely, Leonard said, such as with the word "dont."
Apostrophes were also placed in the same incorrect manner in the threat letters.
"For us, it's the same as finding a fiber," Leonard said of this linguistic observation.
The professor also testified that the same phrases "I am always watching"and "I saw you leave" appearing in both threat letters and spray-painted graffiti is significant.
The use of capitalization to end the threat letters, such as in "YOUR WORST NIGHTMARE IS ABOUT TO HAPPEN," was another unique trait.
Those attending court were treated to a lighter moment Tuesday when defense attorney O'Gara questioned Dr. Leonard about being a founding member of the late-1960s musical group Sha Na Na.
"I opened for Jimi Hendrix (at Woodstock)," Leonard said.
O'Gara then asked him about the "brown acid" at Woodstock, to which Leonard said he stayed away from it.
Further Tuesday testimony from an Illinois State Police forensic scientist and two chemists from paint manufacturer Rustoleum indicated that spray paint used to make graffiti on walls inside the Coleman home was from their product line, with the specific color being apple red.
Columbia police detective Karla Heine then testified that a can of this exact same paint was purchased Feb. 9, 2009, from a hardware store on Telegraph Road in South County using a credit card of the Colemans.
The name of the person signing the credit card receipt electronically was Chris Coleman.
Trying to place doubt in the minds of jurors, the defense has alluded to Chris Coleman's brother, Keith, being a possible suspect.
Det. Heine testified that Keith Coleman was home in Arkansas the night before the murders, seen on a Walmart surveillance camera shopping for baking ingredients around 8:10 p.m. The brother was six hours away from Columbia, and also told police he helped his daughter get ready for school the next morning, May 5.
The state's final witness was ISP handwriting analyst Lindell Moore, who testified about "the writing on the walls."
When comparing known Coleman handwriting samples with the spay-painted graffiti, he noticed some similarities. Particularly, the continuous motion through one stroke when making the letter "I" in many instances of the sampled writings.
Moore also testified that most of Coleman's known writings are handprinted, rather than in cursive. Most of the words spray-painted in the home were also handprinted.
Moore admitted under cross-exam it is harder to compare handwriting with spray-painted writings, but similarities can be detected.