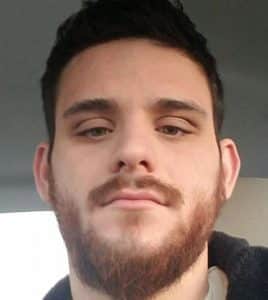 A 25-year-old Waterloo man was pronounced dead at Red Bud Regional Hospital on Thursday. The cause of his death is pending toxicology tests and autopsy results as performed by the Randolph County coroner's office. The case is being investigated by the coroner's office in conjunction with the Monroe County Sheriff's Department.
Monroe County EMS transported Donald J. "DJ" Hosfeld from a residence in the 100 block of East Back Street in Hecker to the hospital shortly after 7:15 a.m. Randolph County Coroner Carlos Barbour pronounced Hosfeld deceased at 7:53 a.m. Thursday. There were no signs indicating foul play, Barbour said.
In addition to his parents, Lisa Voiles and Donald W. (Valerie) Hosfeld, DJ is survived by children Bradley Lanfersieck, Liam Hosfeld and Riley Hosfeld.
A memorial service will take place 2 p.m. Saturday at Hope Christian Church in Columbia.