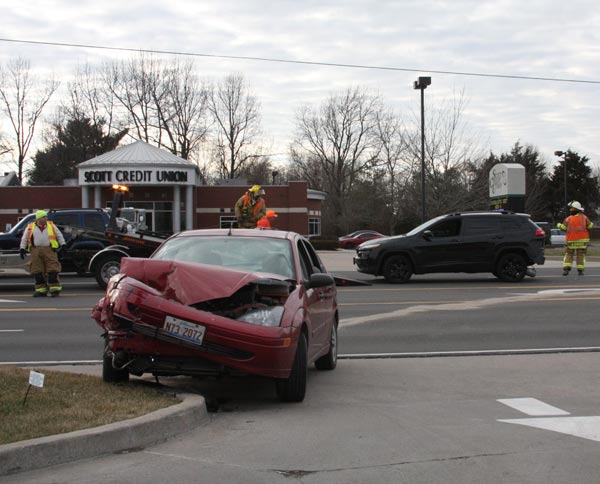 Waterloo police and fire personnel joined the Monroe County Sheriff's Department and Monroe County EMS in responding about 3:30 p.m. Thursday to a three-vehicle crash with injuries on Route 3 near U-Gas.
Police said a Ford Focus driven by Derek Smithee, 29, of Waterloo, was traveling southbound on Route 3 and struck the rear of a southbound Jeep Cherokee driven by Brittany Engel, 30, of Waterloo, which was coming to a stop in traffic at the intersection with Country Club Lane. The Jeep struck the rear of a southbound Chrysler 300 driven by Paula Schaefer, 47, of Waterloo, which had already stopped at the light.
Smithee and Engel were each transported to St. Anthony's Medical Center in St. Louis County for treatment of unspecified injuries. Schaefer declined medical transport. Smithee was cited for failure to reduce speed to avoid an accident.