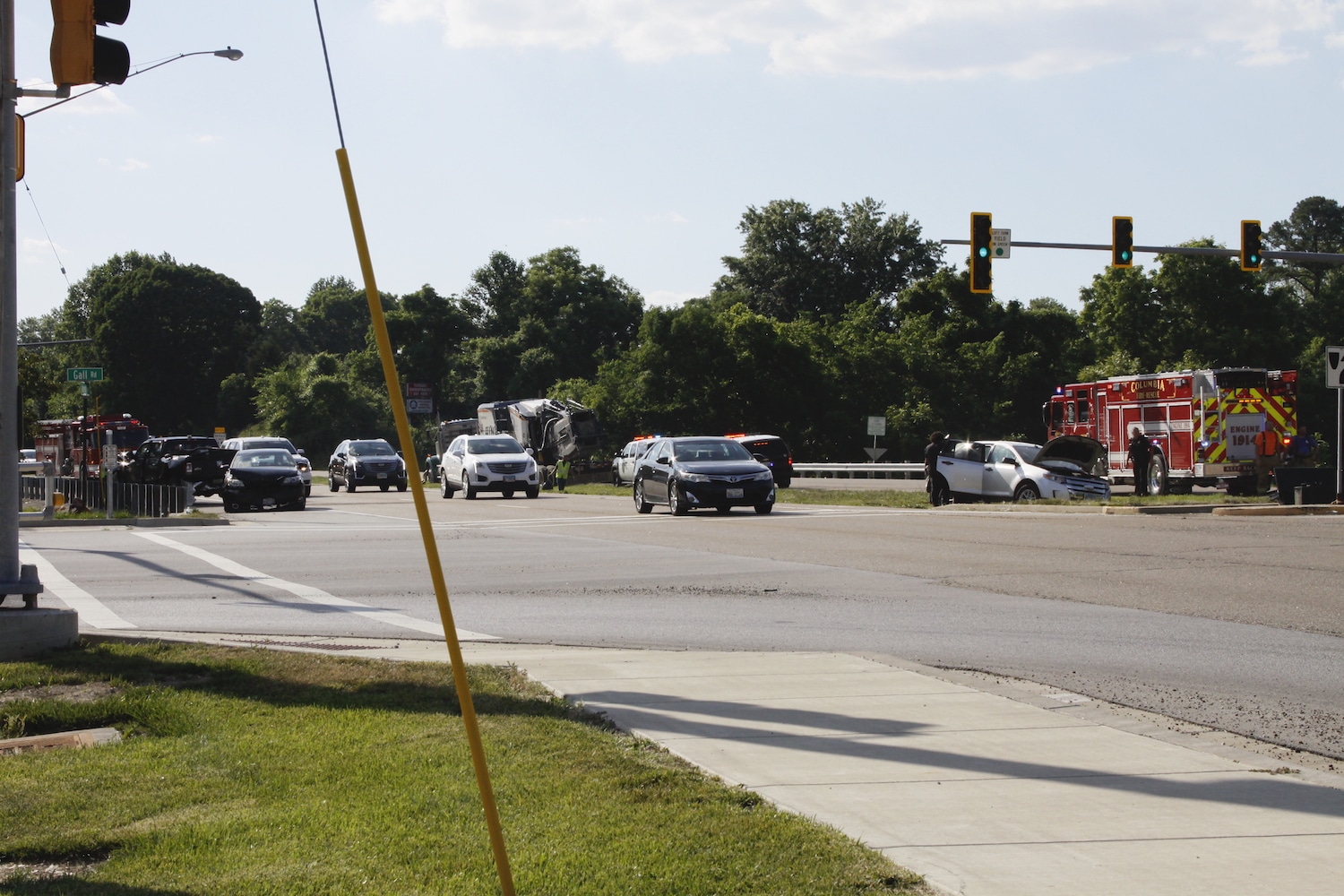 Emergency personnel responded to a multi-vehicle crash about 4:30 p.m. Tuesday on Route 3 at South Main Street in Columbia that tied up rush hour traffic.
Columbia police said that a 1999 Kenworth semi tractor-trailer driven by Joseph Richey, 22, of West Liberty, was traveling north on Route 3 when the brakes failed, possibly from overheating, resulting in the semi rear-ending a 2011 Dodge Ram driven by Travis Owens, 34, of Mattoon, which was stopped on Route 3 northbound at the light. The semi was hauling an asphalt milling machine.
As a result of the collision, the Dodge Ram struck a 2013 Ford Edge driven by Zachary Melican, 22, of Waterloo, which was turning from South Main Street onto southbound Route 3. A vehicle, a Toyota Camry driven by Emily Winter, 39, of Belleville, was struck by the Dodge Ram following the collision. Her car was traveling south on Route 3.
Owens was transported by Columbia EMS to Mercy Hospital South in St. Louis County for treatment of a shoulder injury.
Richey was cited for failure to reduce speed to avoid an accident.