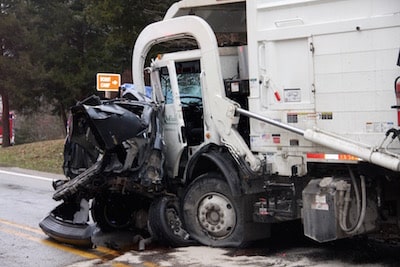 Emergency personnel responded about 2:40 p.m. Tuesday to a two-vehicle crash on Route 156 at Trout Camp Road west of Waterloo that resulted in the death of a Red Bud man.
Illinois State Police said a 2007 Dodge Durango driven by 37-year-old Jesse W. Moll of Red Bud was traveling eastbound on Route 156 when it veered off the roadway to the right and overcorrected to the left, colliding with a westbound Reliable Sanitation garbage truck driven by 38-year-old Steven Leible II of Waterloo.
Moll was pronounced dead at the scene by Monroe County Coroner Bob Hill. Leible was transported by Monroe County EMS to Mercy South in St. Louis County for treatment of minor injuries.
Other agencies responding to the crash scene included the Monroe County Sheriff's Department and Waterloo Fire Department.
Route 156 was closed to traffic in the area of the crash until about 8 p.m. Tuesday as ISP investigated the incident.
Moll is survived by wife Vanessa, children Anthony, Alayna and Abel, and several other relatives and friends. He was employed at SunBasket in the Rock City cave complex in Valmeyer and loved the Chicago Bears, according to an obituary provided by Quernheim Funeral Home.
Visitation will take place 5-7 p.m. Friday at Quernheim Funeral Home in Waterloo.