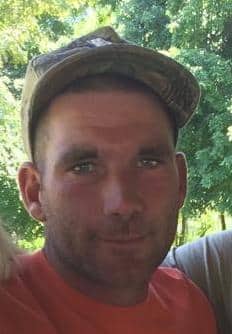 Emergency personnel responded shortly after 10 p.m. Thursday to a crash involving a vehicle and a pedestrian on Bluff Road about one mile east of Prairie du Rocher.
The Prairie du Rocher Fire Department, MedStar Ambulance, Randolph County Sheriff's Department and a medical helicopter all responded to the incident.
A 36-year-old man from Prairie du Rocher was pronounced dead at the Red Bud Regional Hospital emergency room later that night, Randolph County Coroner Carlos Barbour's office said.
The name of the deceased is Robert "Robby" Soutee. Quernheim Funeral Home in Waterloo is handling arrangements.
A friend created a GoFundMe to help raise funds for funeral expenses. To donate, click here.
Robby's wife, Amanda Bequette Soutee, told the Republic-Times that Robby had pulled over to fix the strap on a boat his vehicle was hauling.
"The poor people that hit him did not see him due to the headlights," she said. "It was a terrible accident."
The Randolph County Sheriff's Department said a 2002 Ford was stopped in the westbound lane of Bluff Road at Roscow Hollow Road when an eastbound 2017 Buick driven by Dylan C. Smith, 25, of Cape Girardeau, Mo., struck Soutee in the roadway. Neither Smith nor a passenger in his vehicle, Madelyn Carron, 23, of Maeystown, were injured in the crash.